​What is a Rectified Tile?
Posted by Anisa K on 14th Mar 2023
The market is full of different types of tiles, each with its own benefits, drawbacks, and ideal use. Think again if you thought you knew all about tile types - from ceramic materials to subway designs!

Whether you've heard the term 'rectified' before or not, you likely know how they look. We're here to tell you everything you need about the rectified floor and wall tiles.
Basically, rectified tiles are ceramic or porcelain tiles that look identical because they're finished mechanically. They're mechanically ground and polished to have uniform lengths and widths. Thus ensuring that you receive a truly square tile with sharp, clean edges.
The popularity of rectified porcelain tiles has increased in recent years, especially in modern homes. In addition to their unique appearance, these tiles offer a variety of benefits that make them a popular choice among both homeowners and architects.
This article will explain what rectified tiles are, how they differ from other types of tiles, and what they're suitable for.
How are Rectified Tiles made?
Even though modern manufacturing processes have certainly improved the way tiles are made, the current process still makes it difficult to create two porcelain or ceramic tiles that are perfectly identical. Both rectified floor tiles and wall tiles, as well as non-rectified tiles, are manufactured by putting a material, such as ceramic or porcelain, into a mould and firing it in a kiln.
The dimensions and sizes of tiles can vary during the firing process, just as they do when you bake cookies, and they all appear to expand or shrink to different sizes. It is important to note that rectified tiles are often made bigger before firing to account for shrinkage or expansion during firing. The tiles are then further processed to precisely finish them, giving them the exact dimensions or 'rectifying' them once they have been removed from the kiln.
Rectified Tiles are also referred to as sharp-edge tiles
The tiles are also known as dimensionally stable tiles (which is a mouthful)- and are sometimes called 'sharp edge' tiles since they are pretty sharp. It's essential to consider how to use them for outward-facing edges because of their sharpness. For exposed edges, aluminium tile trim can be used. Non-rectified tiles are called cushion-edged, soft-edged, or pillow-edged, and their edges aren't so sharp or chippable.
What makes Rectified Tiles so attractive?
Since rectified porcelain tiles are exceptionally even and uniform, only the thinnest of grout lines are needed when using rectified tiles. People choose these tiles primarily because of their sleek, thin grout lines.
The use of a thin grout line, in particular, can provide an almost seamless appearance when the grout and tiles are of the same colour. It is a fantastic effect when it is well done.
The fact that rectified tiles are so carefully manufactured allows them to create a neat, even, and symmetrical appearance.
What makes Rectified Tiles different from other tiles?
Rectified porcelain tiles have precision sizing and shapes, which sets them apart from other types of tiles. It is essential to bear in mind that rectified tiles are cut to precise measurements, unlike natural stone or handcrafted tiles that may have slight variations in size and shape. This ensures that all edges and corners are perfectly straight and smooth.
An important difference between rectified porcelain tiles and regular tiles is their installation. Since rectified tiles are precisely sized, they require a narrower grout joint than other types of tiles. In this way, grout lines are reduced in visibility, resulting in a more seamless appearance.
Designs of Rectified Tiles:
Rectified tiles come in a vast array of designs and styles to cater to various tastes and preferences. Here are brief descriptions of the designs, along with some additional options to consider: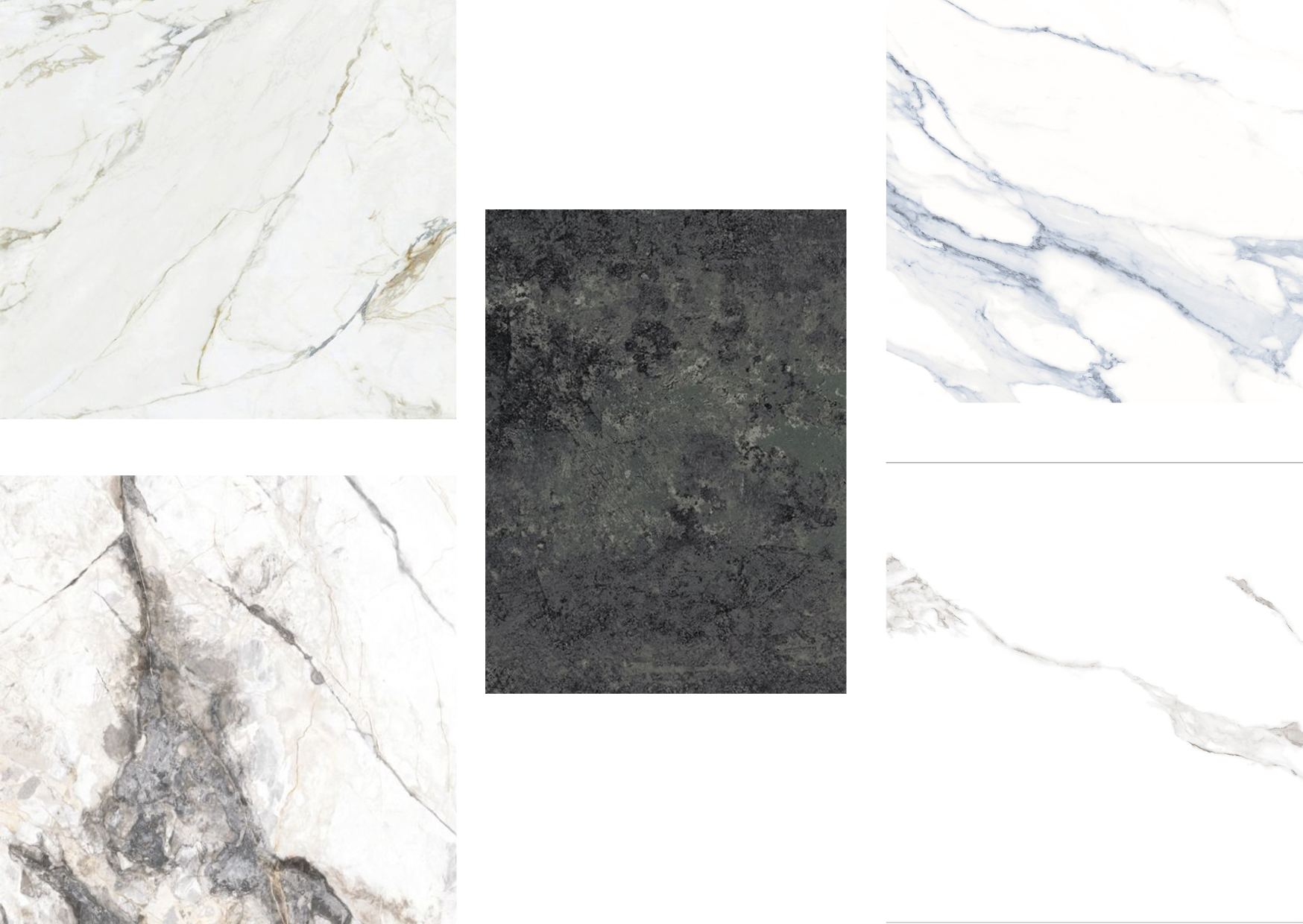 Figure 1-1: Different Designs of Rectified Tiles
Magnum White Marble Effect: These tiles offer the elegance and sophistication of white marble with subtle grey veining. They can create a luxurious and timeless look in any space.
Royal Gold Marble: Royal gold marble tiles have a beige or cream base colour, with gold or copper veining throughout. They exude luxury and warmth, adding a touch of glamour to any room.
Urban Dark Grey Tile: Urban dark grey tiles are inspired by the look of concrete or cement, offering a sleek, modern, and industrial aesthetic. They work well in contemporary spaces and can provide a striking contrast to lighter-coloured furnishings.
Statuario Blue Marble Effect: These tiles mimic the appearance of Statuario marble, which is characterised by its white background and striking blue-grey veining. They can create a bold and eye-catching focal point in any space.
Fantasia Satin Marble Effect: Fantasia Satin Marble Effect tiles feature a soft, satiny finish and a neutral colour palette with subtle veining, evoking a sense of understated elegance and sophistication.
Additional designs to consider:
Terrazzo-Look: Rectified tiles that imitate the appearance of terrazzo, featuring a mix of coloured chips or fragments embedded in a base material. These tiles offer a retro yet modern look and can be found in various colour combinations and chip sizes.
Metallic Look: Tiles with a metallic sheen or finish, such as bronze, copper, or silver, can add a touch of luxury and glamour to any space.
Subway Tiles: Rectified subway tiles have a classic and timeless design, with their simple rectangular shape and various colour options. They can be installed in different patterns, such as herringbone, stacked, or offset, to create unique visual interest.
Mosaic Patterns: Rectified tiles can also come in mosaic designs, featuring smaller tiles arranged in various patterns, such as hexagons, chevrons, or squares. Mosaic tiles can add texture and visual interest to walls, floors, or backsplashes.
Remember that the design choice depends on your style and the aesthetic you want to achieve in your space. You can find the perfect rectified tile to suit your needs by exploring various designs.
What are some of the places where Rectified Riles can be used?
In terms of versatility and practicality, rectified tiles are ideal for kitchens, bathrooms, living rooms, dining areas, and entryways. With their precise grout lines, they create an elegant and streamlined look that is both beautiful and functional.
Kitchen Flooring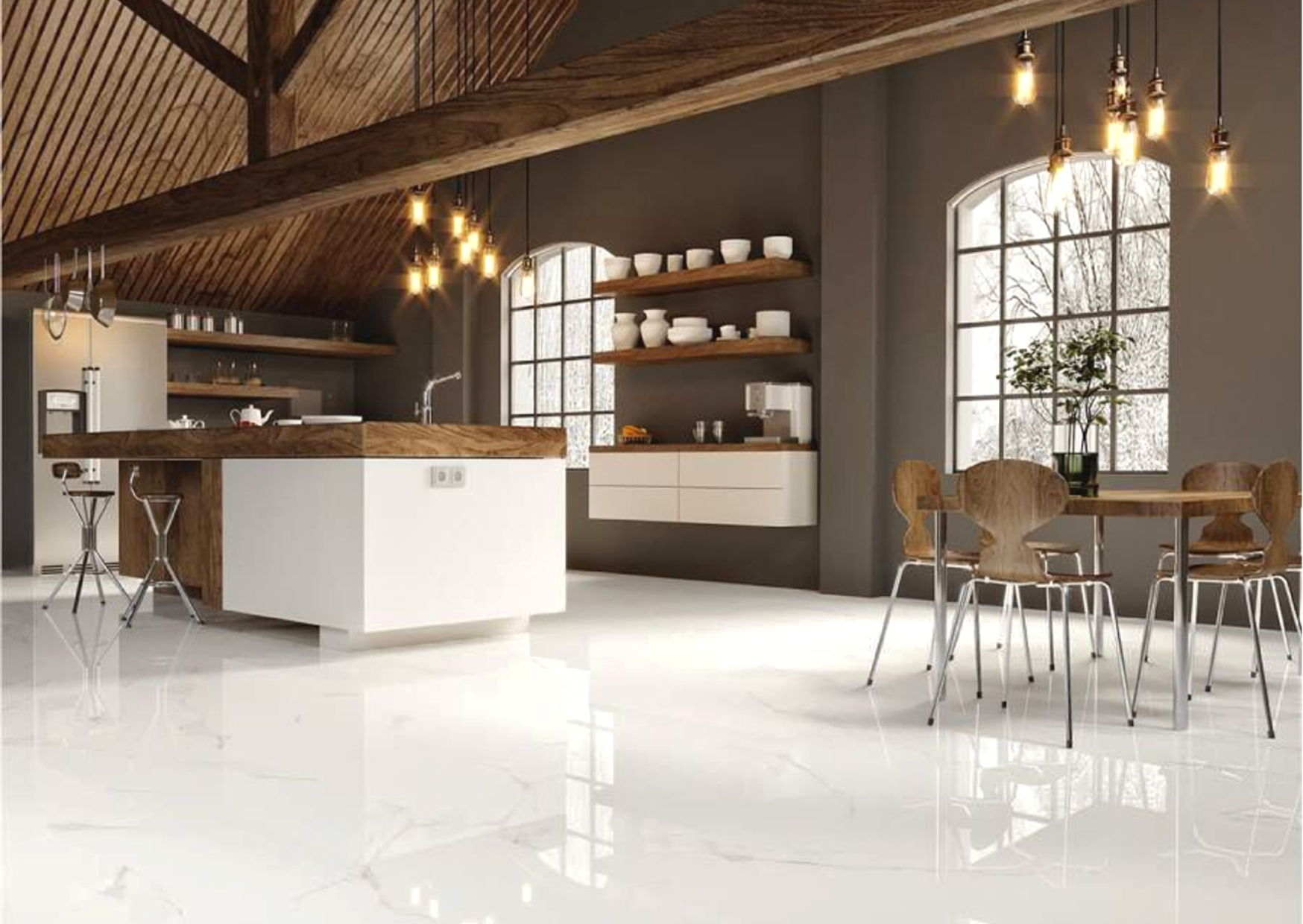 Figure 1-2: Magnum White Marble Effect Polished Porcelain Floor Tiles

It's an excellent choice for kitchen flooring since it's durable, easy to clean, and provides a sleek, modern look. They're also suitable for backsplashes and countertops. You can order it in a size of 1000x1000mm from Tiles Deluxe.
Bathroom Wall & Floor Tiles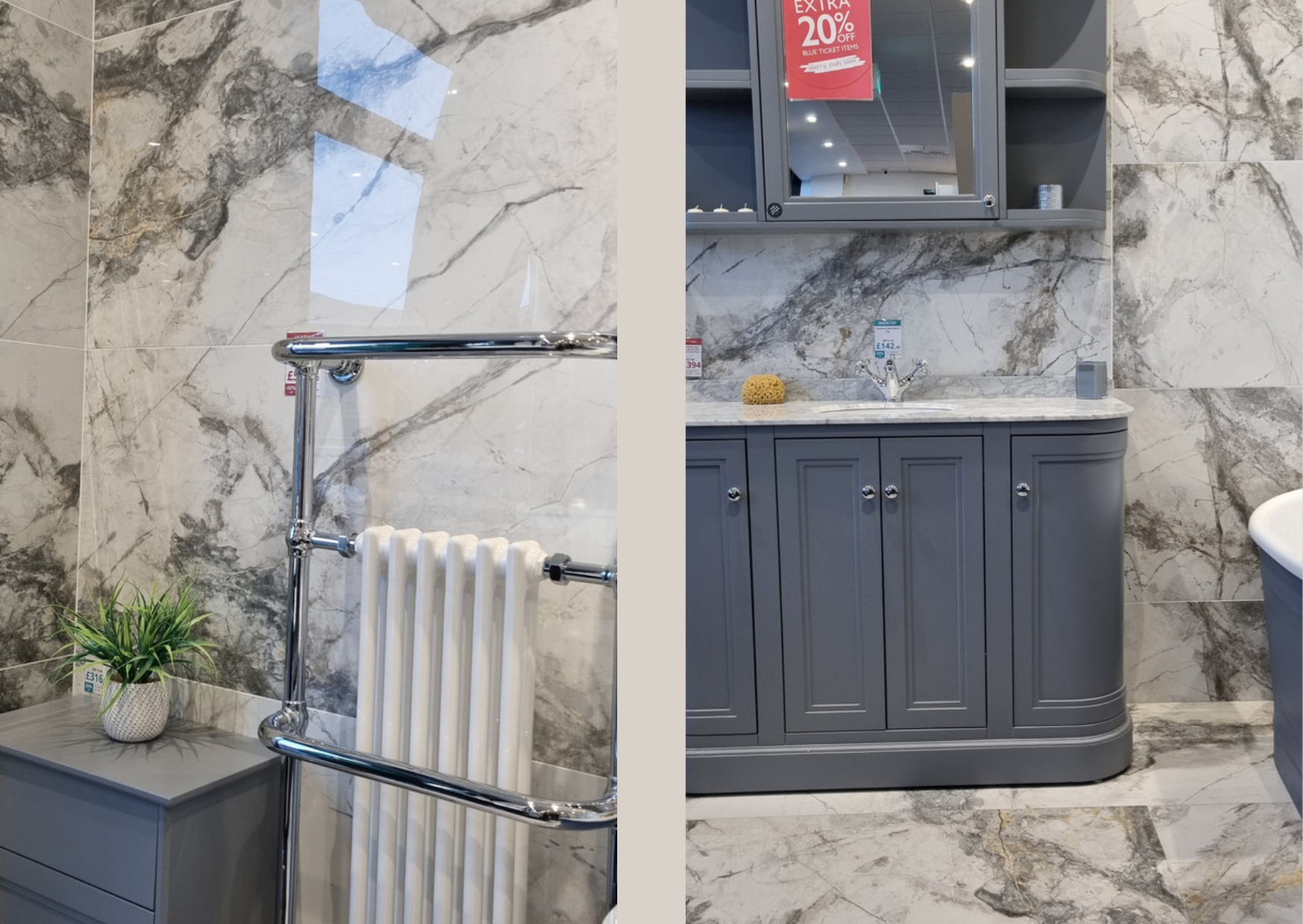 Figure 2-1: Fantasia Satin Marble Effect Porcelain Tile

They're moisture-resistant and easy to clean, so rectified tiles are a popular choice for bathroom floors and walls. Additionally, they are an excellent choice for shower walls and floors. The product is available in a size of 1200x600mm.
Living Room Floor & Wall Tiles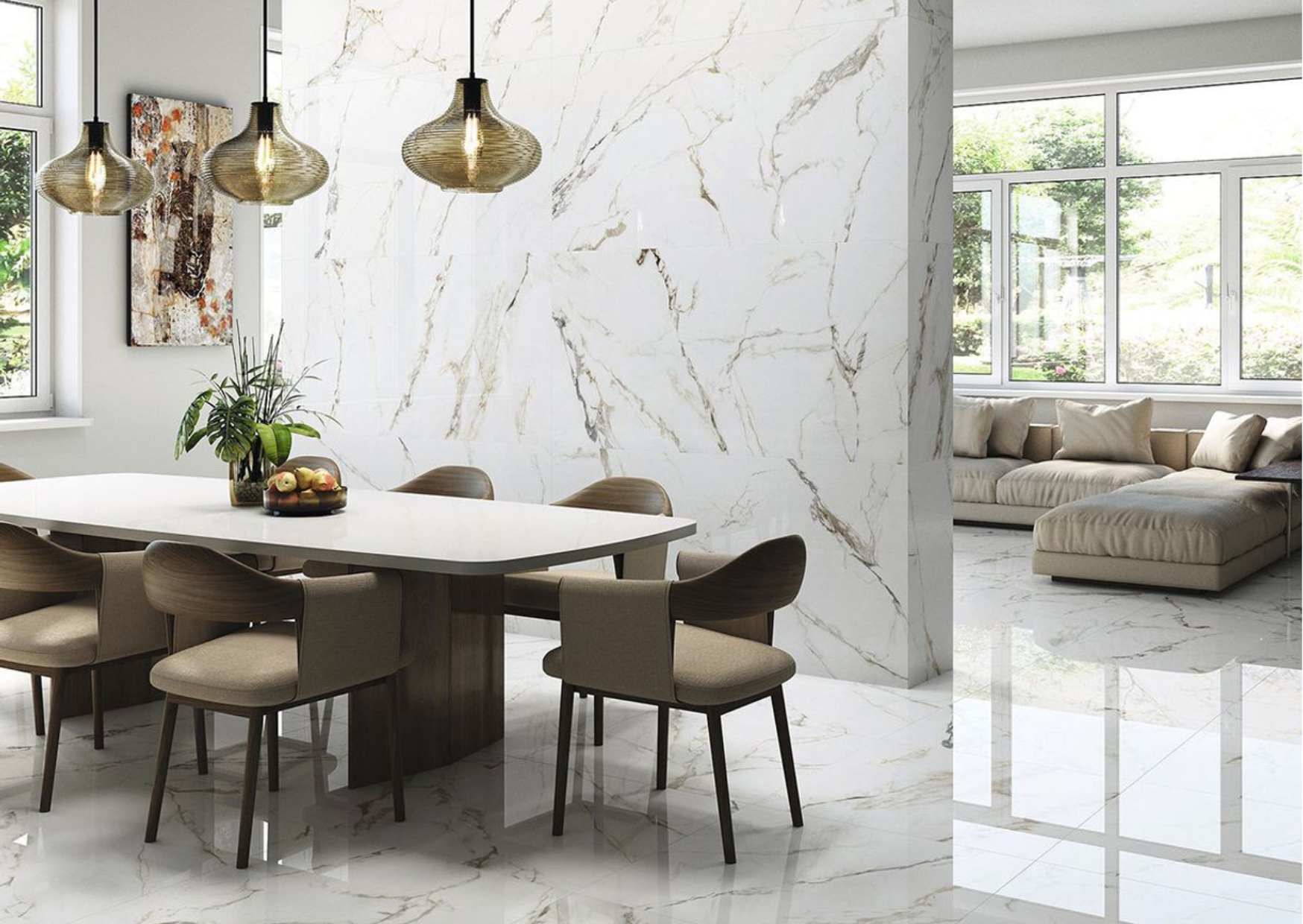 Figure 2-2: Calacatta Royal Gold Marble Effect Porcelain Floor and Wall Tiles

You can use rectified porcelain tiles for your living room flooring, giving your living room a clean and modern look. You can also use them for accent walls or fireplace surrounds. Rectified tiles make a stylish and sophisticated dining area floor or feature wall. This product is available in 1200x600mm size.
Entryways and Foyers Floor Tiles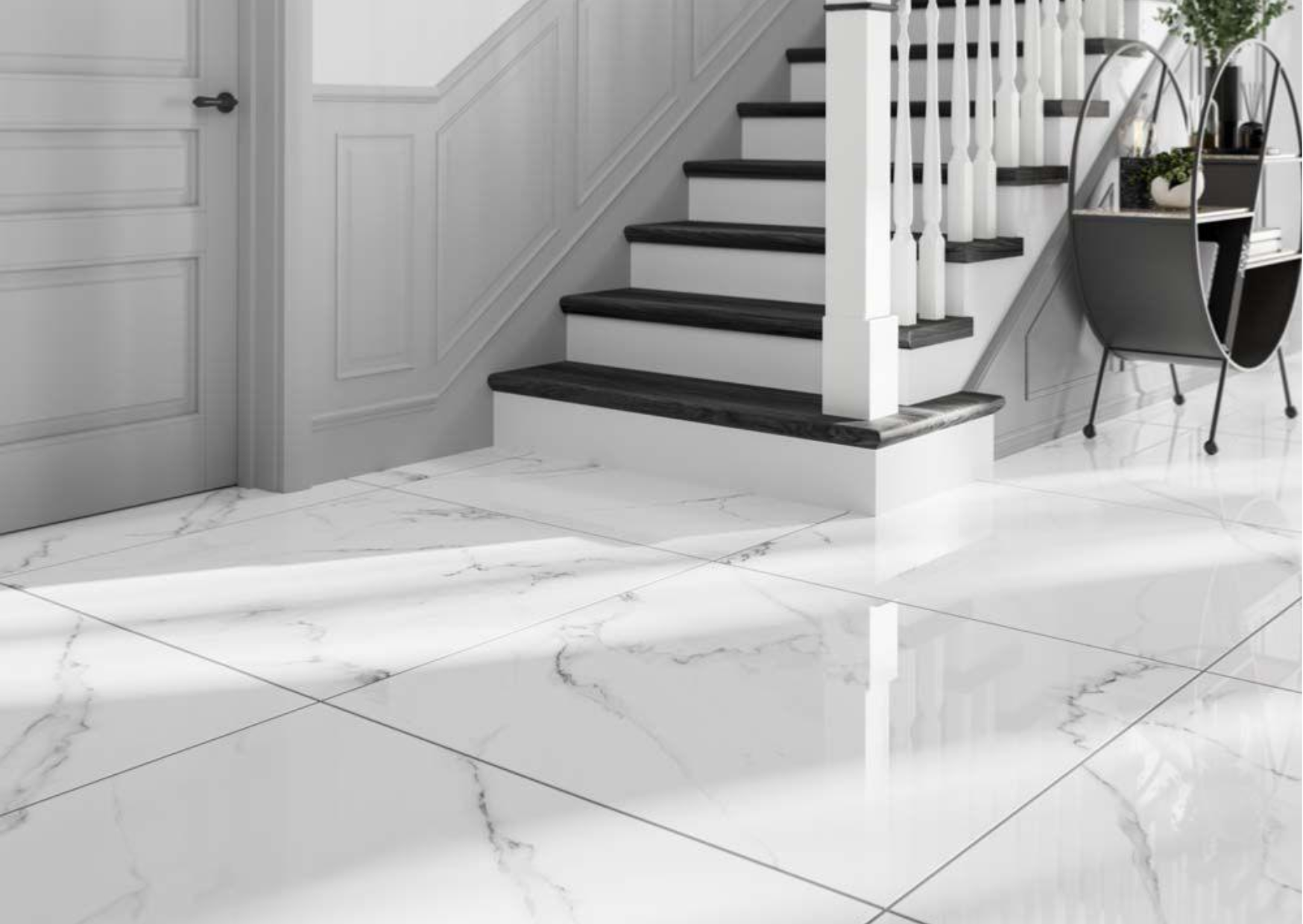 Figure 3-1: Magnum White Marble Effect Polished Porcelain Floor Tiles
A stunning first impression can be created with rectified tiles in entryways and foyers. They're durable and easy to clean, making them a good choice for high-traffic areas. You can get it in 1000x1000mm.
Alternatively, you can choose Statuario Blue Marble Effect Polished Porcelain Tiles from the Tiles Deluxe collection. It's also an excellent choice for any room or for ways. This one comes in 60x60cm.
All of these products are available at Tiles Deluxe. You can save up to 70% on everything. Get this offer while it's still available.
What are the advantages of using rectified tiles?
Uniform Appearance: The most obvious benefit of using rectified tiles is their uniform appearance. Because each tile is cut to the same size and shape, they create a more uniform and polished look than other types of tiles.
Narrow Grout Lines: The narrow grout lines required for rectified tiles create a more seamless appearance, making a room look larger and more open.
Easy to Clean: The smooth, polished finish of rectified tiles makes them easy to clean and maintain. Unlike natural stone, which may require sealing or unique cleaning products, rectified tiles can be cleaned with standard household cleaners.
Modern Look: The clean lines and polished finish of rectified tiles make them famous for modern home designs. They can be used to create a sleek, contemporary look in any room.
Consistency: One of the most significant benefits of rectified tiles is their size and shape uniformity. This makes them ideal for creating a seamless, uniform appearance, which can be especially important in modern or minimalist design schemes.
Precise Grout Lines: Because rectified tiles have straight edges and sharp corners, it's possible to use a narrower grout joint than with other types of tiles. This creates a more streamlined appearance, with the tiles appearing almost like a single, continuous surface.
Versatility: Rectified tiles are available in a wide variety of colours, styles, and finishes, making them suitable for use in a broad range of design schemes. They can be used for everything from flooring, backsplashes, shower walls, countertops, and more.
Durability: Like other types of ceramic and porcelain tiles, rectified tiles are incredibly durable and long-lasting. They are resistant to scratches, stains, and fading, and they can withstand heavy foot traffic without showing wear and tear.
Easy Maintenance: Because rectified tiles have smooth, polished surfaces, they are easy to clean and maintain. They can be wiped down with a damp cloth or mop, and spills can be cleaned up quickly without leaving stains.
How to Care for Rectified Tiles?
Caring for rectified tiles is relatively straightforward, and with a little bit of effort, they can last for decades without losing their shine or colour. Here are some tips for keeping your rectified tiles looking their best:
Clean Regularly: Regular cleaning is essential for maintaining the appearance of rectified tiles. Sweep or vacuum the floors regularly to remove dirt and debris, and wipe down the tiles with a damp cloth or mop as needed.
Use the Right Products: When cleaning rectified tiles, use a pH-neutral cleaner that is designed specifically for ceramic or porcelain tiles. Avoid harsh chemicals or abrasive scrubbers, as these can damage the tiles.
Seal Grout Lines: Because rectified tiles require narrow grout lines, it's important to seal the grout lines to prevent stains and discolouration. Use a high-quality grout sealer to protect the grout from dirt and moisture.
Prevent Scratches: Avoid dragging heavy furniture or other objects across the floor to prevent scratches on rectified tiles. Use felt pads or other protective covers on the legs of furniture to prevent scratches and scuffs.
In conclusion, rectified tiles are a versatile and stylish option for various residential and commercial applications. Their precise, uniform dimensions result in minimal grout lines, providing a clean and polished appearance. Available in a wide range of designs, patterns, finishes and sizes, rectified tiles can mimic the look of natural materials, such as wood, marble, and stone, or feature more contemporary and geometric patterns.
Due to their durability, low maintenance requirements, and resistance to moisture and wear, rectified tiles are suitable for various spaces, including high-traffic areas, bathrooms, kitchens, outdoor spaces, and more. Homeowners, designers, and architects can find the perfect rectified tile to create a unique and visually appealing aesthetic in any space by exploring different designs and patterns.