What are the Different Types of Bathroom Tiles
4th Apr 2021
If you're on this page, then it's more than likely that you're either thinking of or already in the process of renovating your bathroom. When mentioning bathroom tiles, most people think of either porcelain bathroom tiles or ceramic bathroom tiles. Only if the world was that simple. There are thirteen types of bathroom tiles and you may want to consider each before making your purchase.
Renovating the bathroom is an exciting journey and we all want the results to be spot on. Afterall, the bathroom is a private space where we spend considerable amount of time in throughout the day. It's always pleasant to include a calming and gorgeous place at the start of the morning and all it takes is a little research and the right products.
A good bathroom has materials that are easy to clean, looks awesome, and can deal with excess water and steam. Read on to learn of the many types of tiles you may want to use for your bathroom.
Ceramic tiles
Ceramic tiles have a variety of sizes, colours, and textures. Ten to fifteen years ago and before the boom of porcelain tiles, ceramic tiles were widely used everywhere, from bathrooms to kitchens to hallways and large buildings to the biggest of hotels.
Ceramic floor and wall tiles are much cheaper than porcelain. A good tile supplier will ensure that the ceramic tiles are only sourced from the finest factories to ensure they are water of an excellent quality.
Drizz - https://tilesdeluxe.co.uk/driz-grey-marble-effect-...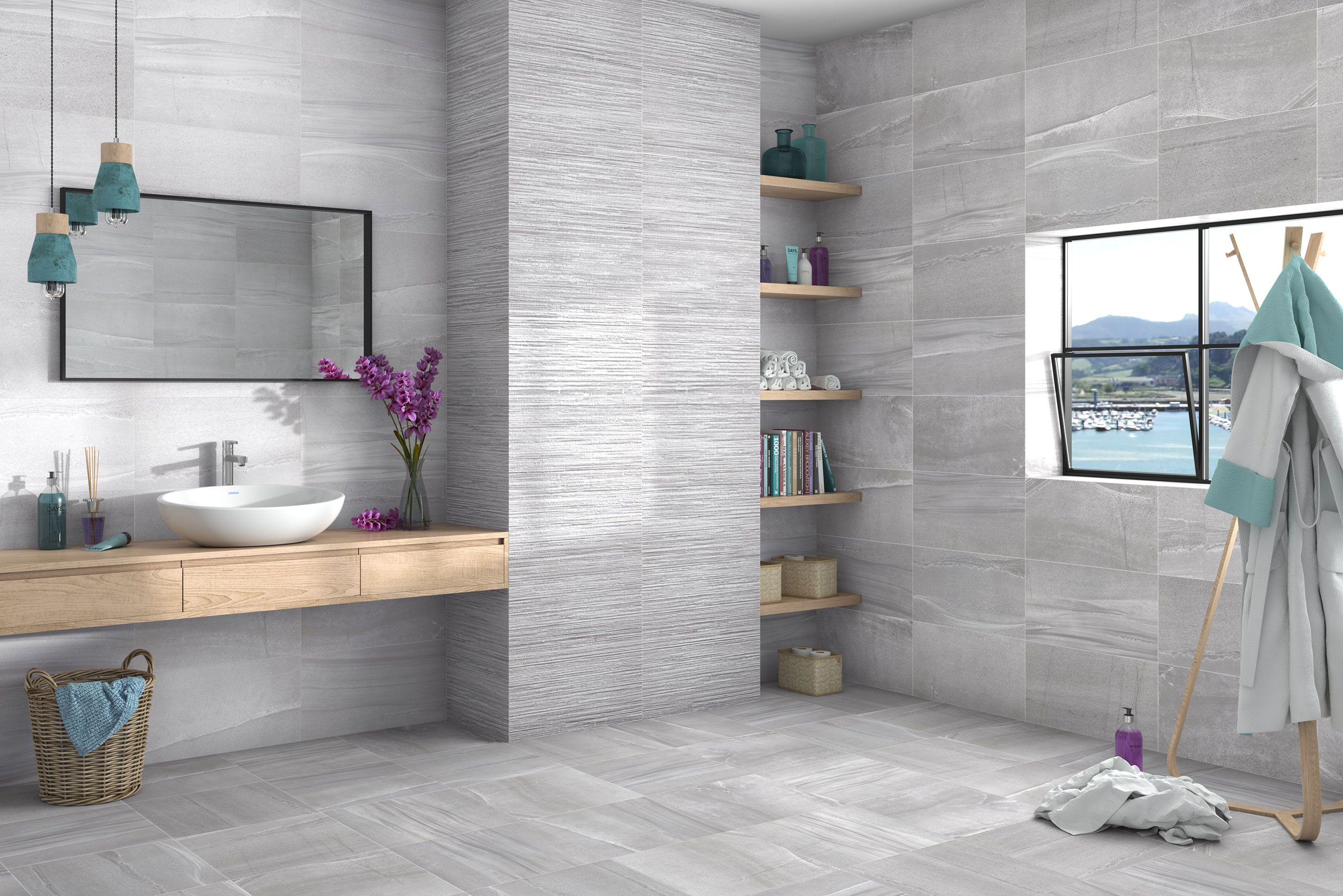 Stonesby - https://tilesdeluxe.co.uk/stonesby-mix-matt-dark-g...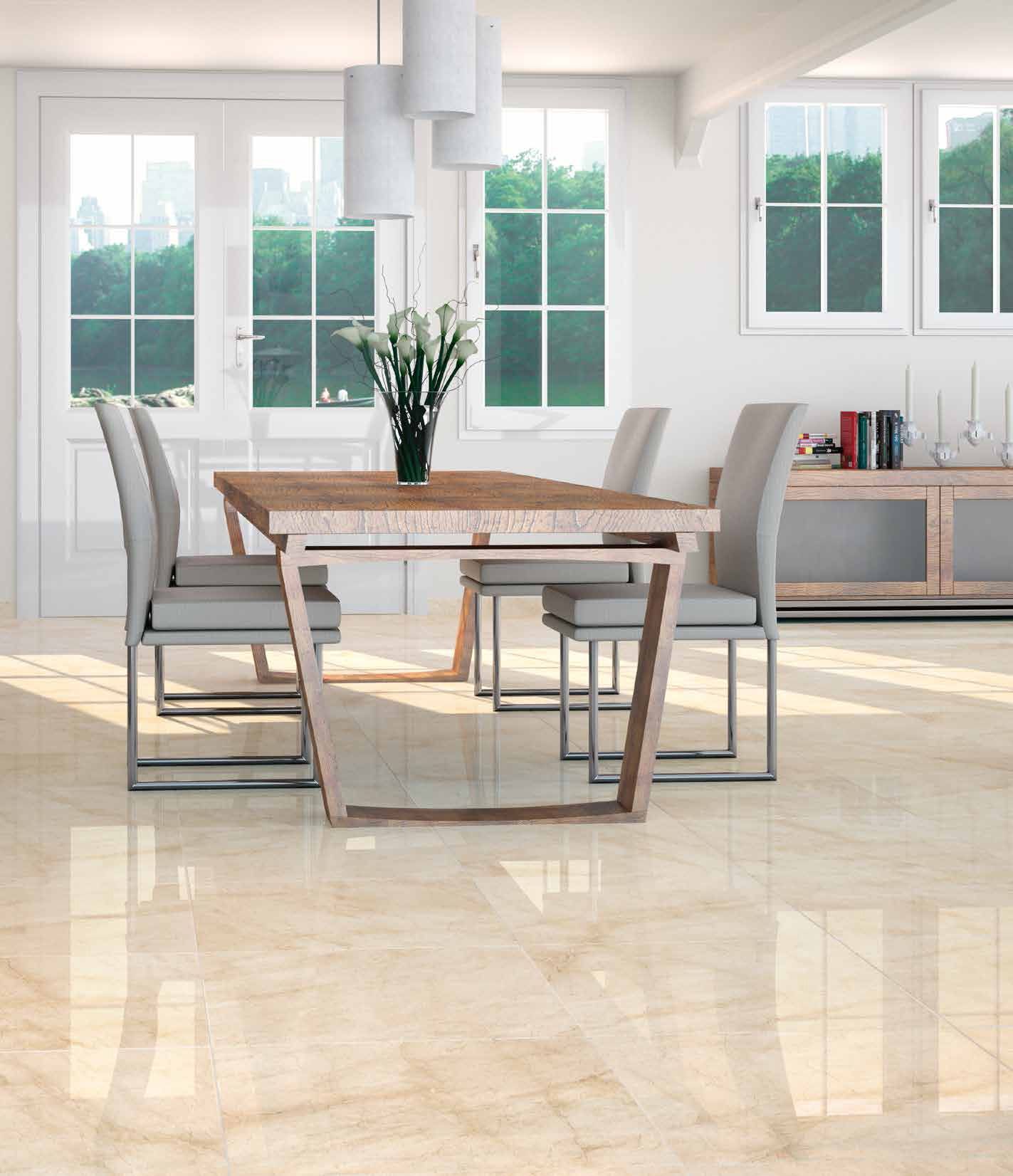 VanHue -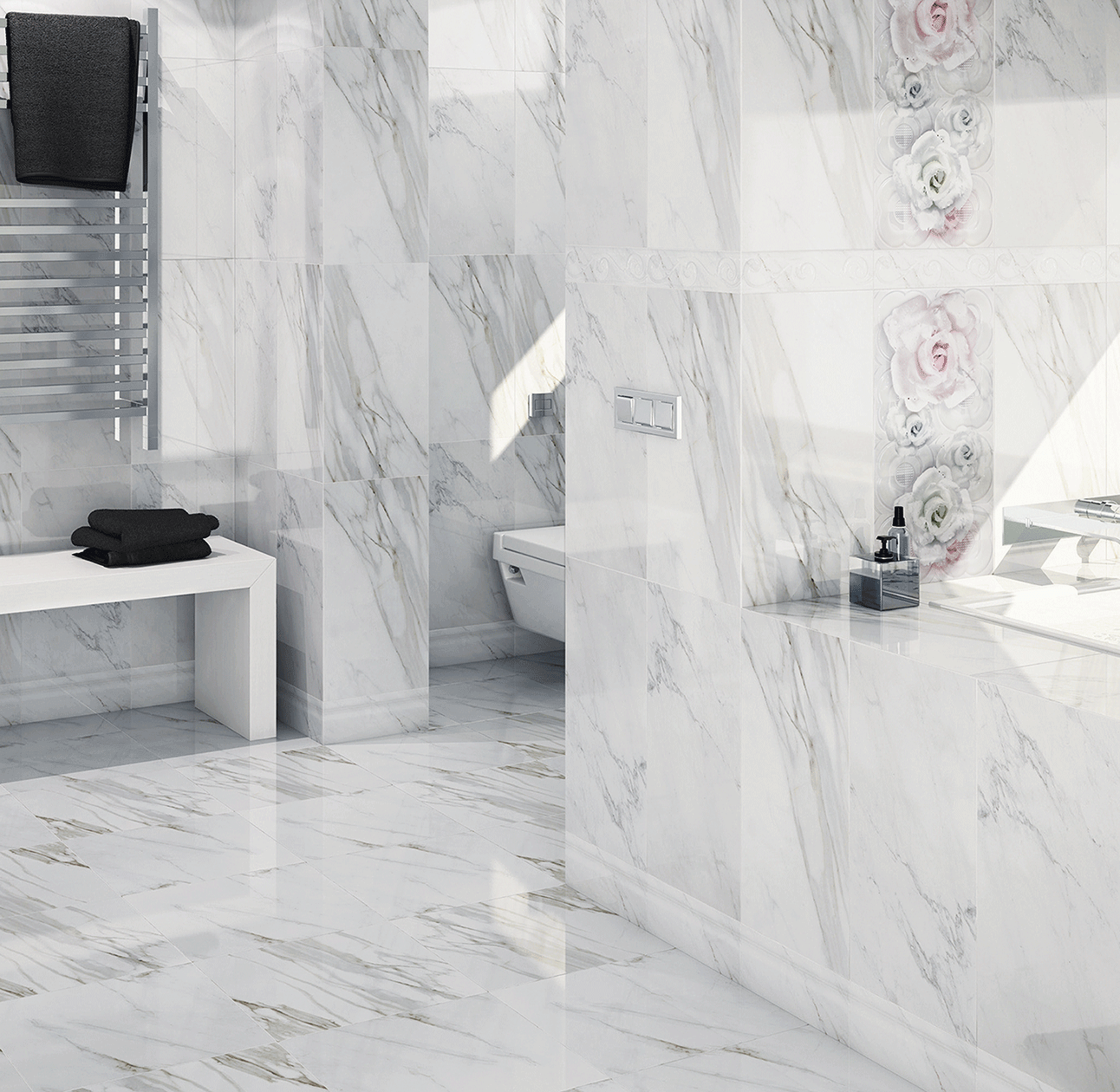 arbella - https://tilesdeluxe.co.uk/marbella/
Pebble tile
Pebble tiles is basically just a collection of pebbles on a tile. This has the effect of bringing nature into your bathroom. Due to its flat surface, pebble tiles are high maintenance when it comes to cleaning making this type of bathroom tile impractical for a busy person. Like anything, bathroom tiles require cleaning on a regular basis too. If this is not done correctly, then limescale will build up on the bathroom tiles.
Porcelain Tiles
Porcelain is now the most common and practical choice when deciding on bathroom tiles. Whilst the porcelain tile falls under the ceramic family, it has many different characteristics. Porcelain floor and wall tiles are better at resisting water, a great deal stronger, the overall material is harder due to the manufacturing process being extra thorough. Porcelain tiles are also scratch and stain resistant. Porcelain tiles are processed at higher temperatures which explains its' superior characteristics to ceramic.
Porcelain tiles come in many small to large sizes, and the patterns and texture are far superior to what you'd find on ceramic tiles. Porcelain tiles can also mimic other stones including concrete and luxury marble.
Unlike before, today almost every modern building and hotels have been fitted with porcelain tiles throughout. Due to its ability to look just as good as marble tiles when manufactured correctly, the savings on hotel constructions and government buildings are huge and the results are just as good. Porcelain tiles have the capability to withstand huge foot traffic, can last close to a hundred years, and the amazing patterns that manifest makes porcelain tiles a perfect and long-lasting investment.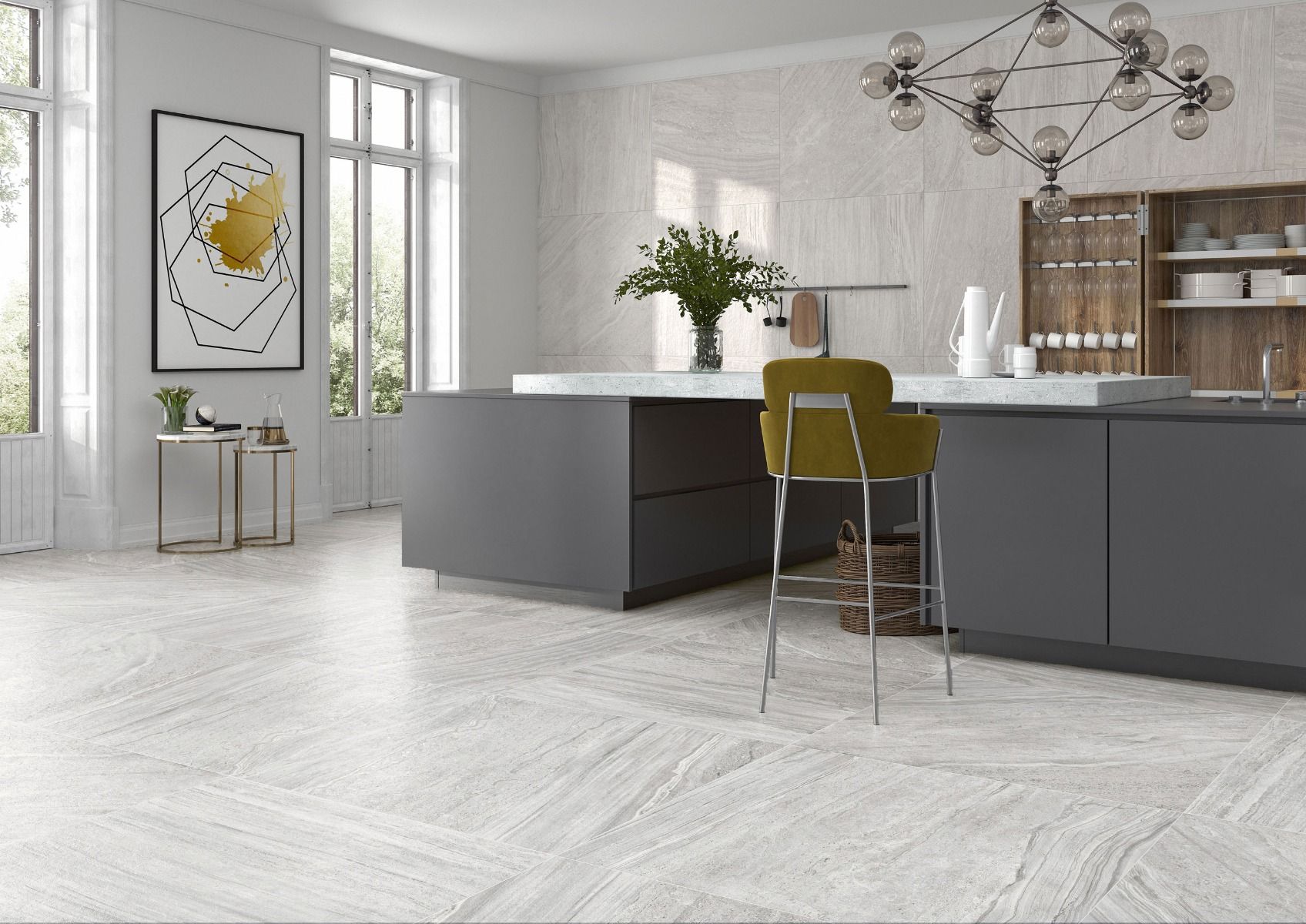 Fira - https://tilesdeluxe.co.uk/fira-grey-stone-effect-l...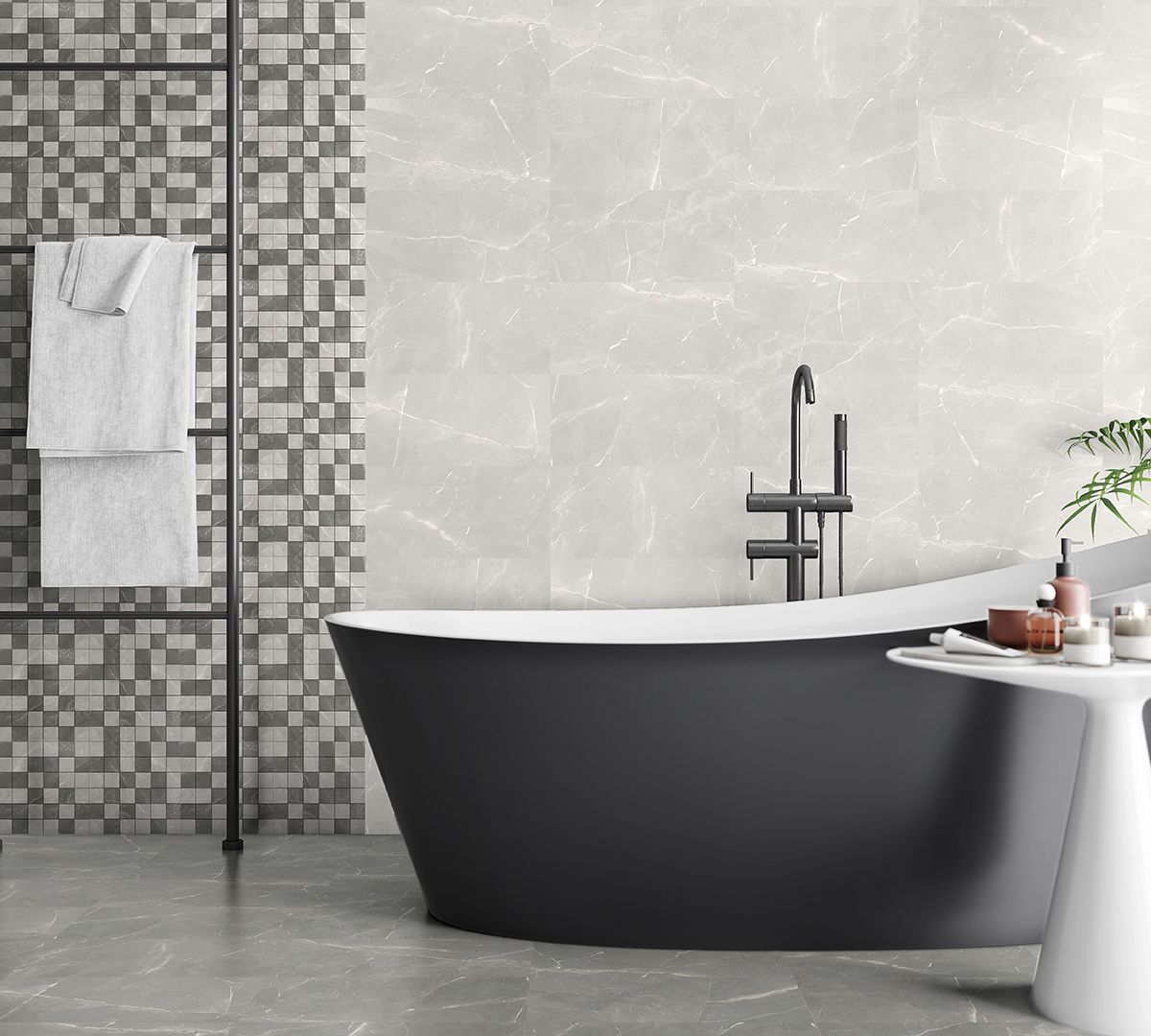 Majestic - https://tilesdeluxe.co.uk/majestic-grey-matt-porce...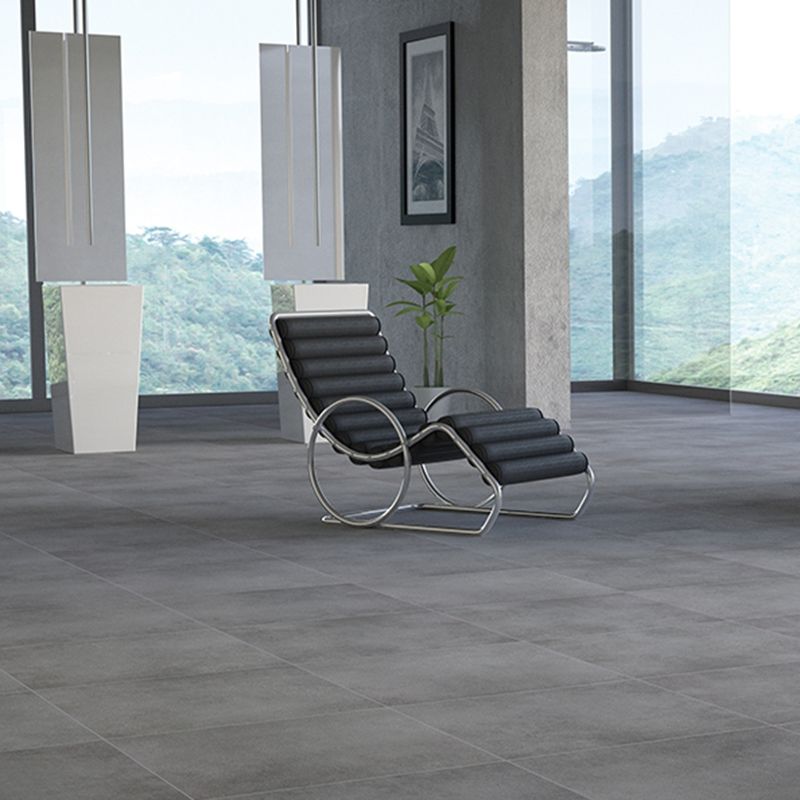 City - https://tilesdeluxe.co.uk/city-dark-grey-matt-porc...
Slate tiles
Slate tiles are one of the most hard wearing and durable standard natural stone to use on a floor. The nature of the state tile makes it very difficult to break, crack, or even chip. Slate tiles can last many years and will look as good as new so long they've been properly maintained. The downside to slate tiles is that they're not easy to clean.
Besides making a great décor or a feature wall inside the house, the slate tile makes an excellent feature outside too. The texture and colours are endless and mesmerising, from copper to red, navy to sage, and tan to black.
Please note that although individual slate tiles are easy to replace, they usually are expensive and cold.
Cement-bodied tiles
Cement bodied tiles are compatible for areas where there are increased chances of wear and tear such as a bathroom and kitchen. High maintenance is a downside with cement bodied tiles as they do require proper sealing. Personally, I wouldn't recommend using cement tiles for the bathroom as if they're not sealed well, then they can get easily damaged and are very costly to replace.
Glass Tiles Including Mosaic
Depending on your wants and needs there are many customisable options with glass and mosaic tiles. Glass tiles have the natural ability to reflect light in your bathroom. There are a variety of patterns to choose from and all depending on the theme you prefer. Glass tiles are resistant to moulds and stains and you will know when it is time to give them a clean. Glass tiles clean easily with just warm water and a mop or cloth.
Cork Tiles
Ideal for the elderly and children due to its soft material, cork tiles can make a safe addition to your home. Cork tiles do require sealing properly otherwise the humidity will have its way on the tiles. Cork tiles are stronger than hard wood flooring, thanks to its nature they are also hypo-allergenic, anti-microbial, and anti-fungal. Cork tiles are also easy to clean and maintain.
Linoleum Floor Tiles
A low-cost and easy fix for a new bathroom floor, linoleum floor tiles can repel dust and dirt whist maintaining its colour and texture. This can be a cheap way to install a new floor and totally changing the image of your kitchen or bathroom.
Wood Floor
Unless you're using wood floor in the living areas, you will be required to ensure that the wood floor is properly and expertly sealed as to not cause any immediate discolouring and moulds. An alternative to natural wood flooring would be porcelain wood effect tiles which are exceptional in quality, look realistic, and are hard wearing and durable. Porcelain wood effect tiles also come in fantastic colours and you even have the option of choosing between matt and a gloss finish.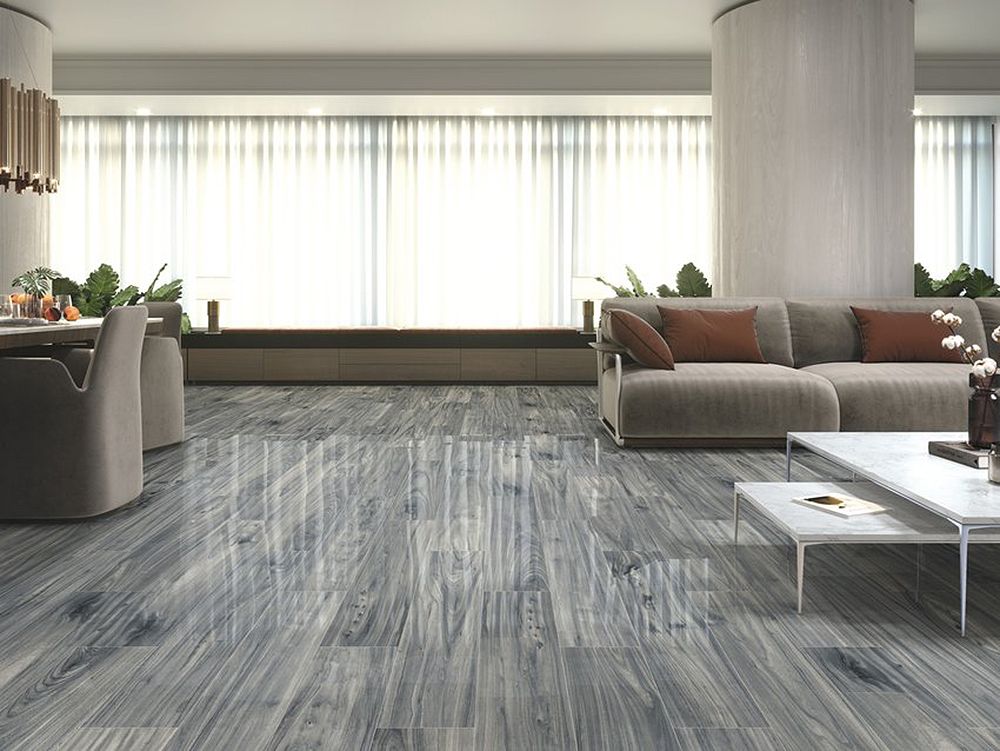 Norway - https://tilesdeluxe.co.uk/norway-sky-polished-wood...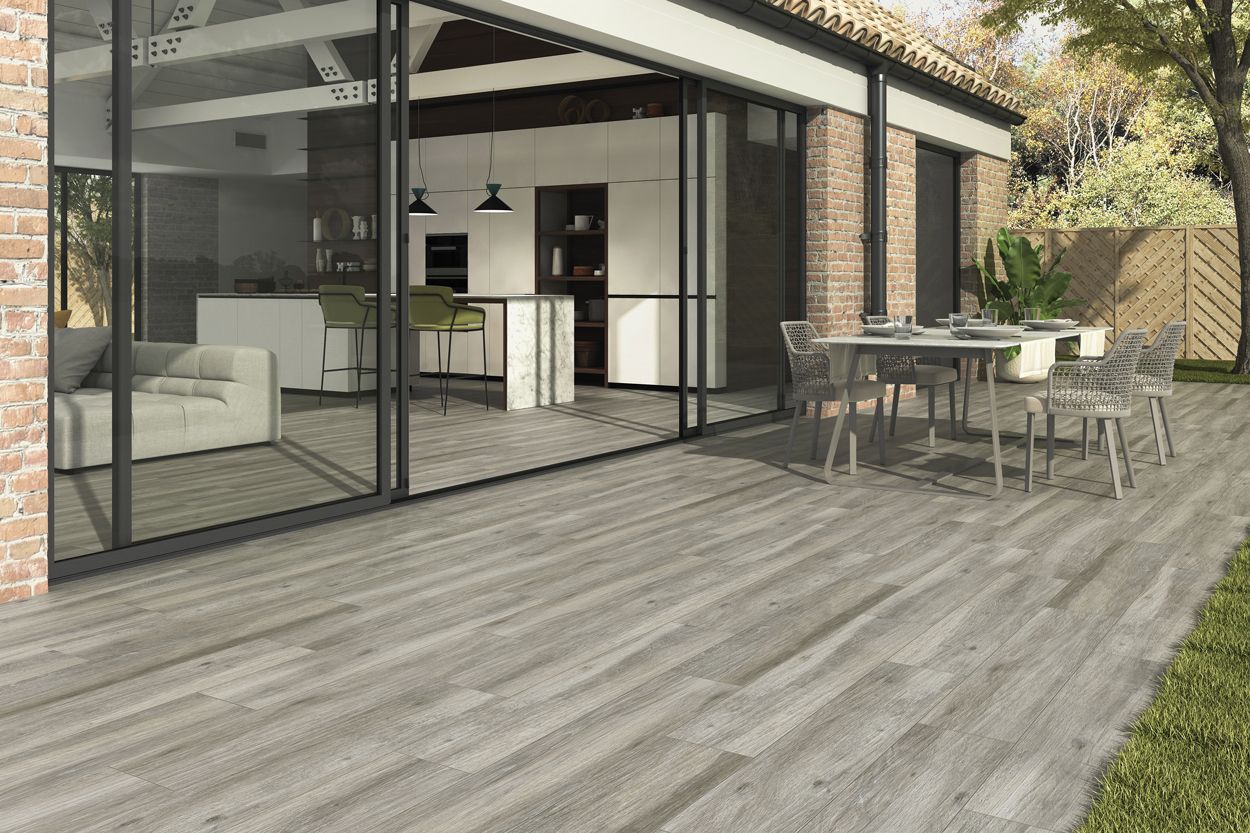 Kent - https://tilesdeluxe.co.uk/kent-limed-oak-wood-effe...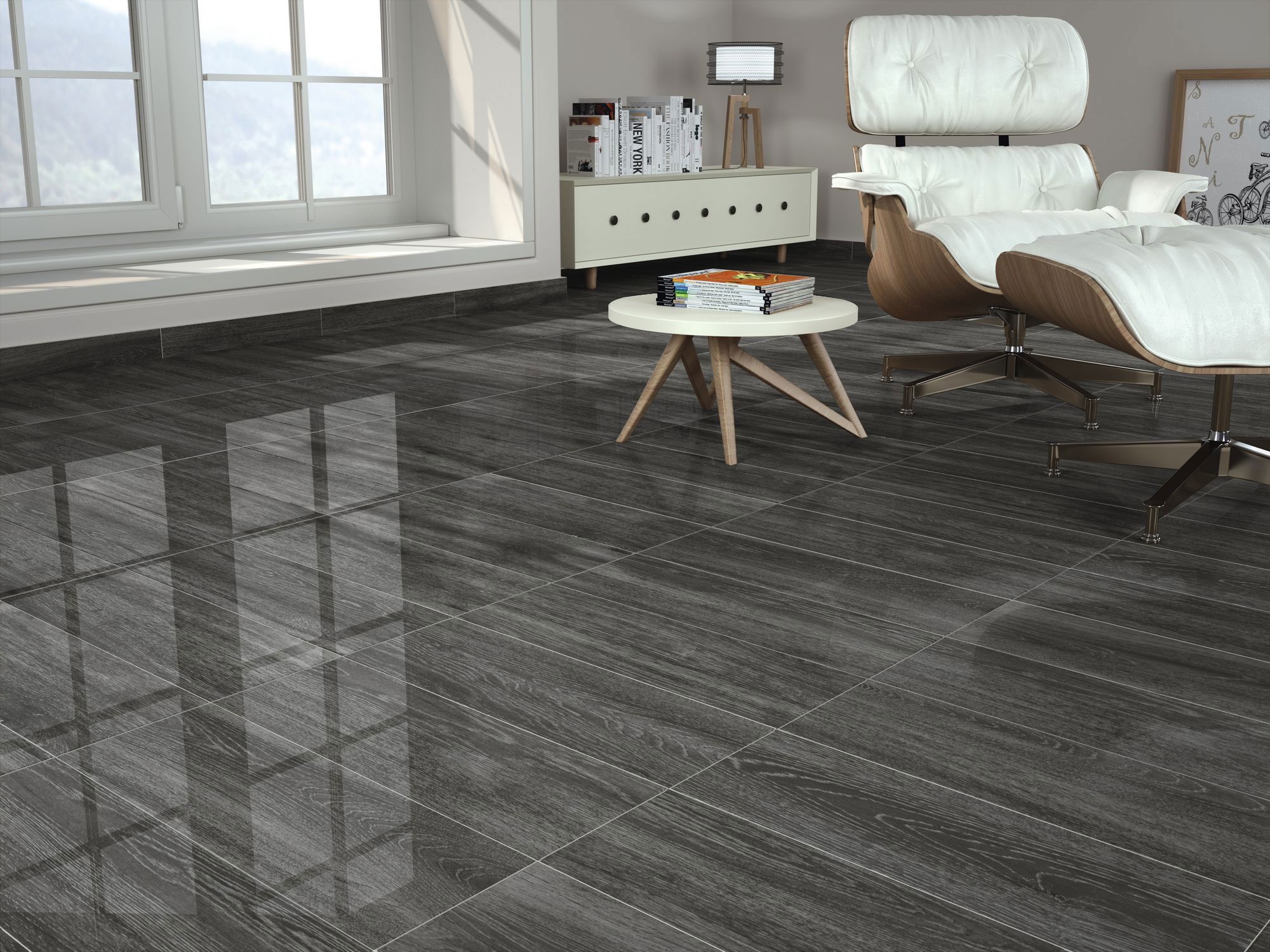 Parker - https://tilesdeluxe.co.uk/parker-dark-grey/
Holloway - https://tilesdeluxe.co.uk/holloway-rustic-white-wo...
Limestone Tiles
Limestone is tough in nature making it an excellent flooring product. The soft colours that exist on limestone make for a calm, clean, and comfortable feel, which is perfect for the bathroom adding warmth to the design of the room. Again, and like many other flooring products, limestone tiles will need to be sealed well for durability.
Granite Tiles
Granite tiles are appealing and strong, they come in many colours and styles, and is perfect for bathrooms since they are resistant to stains and moisture.
Marble Tiles
Being one of the most commonly prestigious stones on the market, marble tiles have the capability to come in many large sizes, patterns, shades, and finishes. Although marble tiles have an endless beauty, they are however expensive and prone to scratches.
Vinyl Tiles
Commonly used in bathrooms and kitchens and usually as a cheaper alternative to porcelain or ceramic tiles. The great thing about vinyl tiles is that they are inexpensive, easy to install, and resilient. However, they're just not as beautiful as ceramic or porcelain floor tiles.
Terracotta Tiles
If you want an old fashioned and delightful ambience in your home, then terracotta is your go to tile. Made from an earthy hued clay, it's a strong tiling option with characteristics like ceramic tiles. However, terracotta tiles do need sealing every two years. On the flip side, terracotta tiles don't get as cold as ceramic tiles.