Should You Buy Wood Effect Floor Tiles?
5th Jun 2021
Laminated and vinyl flooring have been the most common flooring designs for sometime now. Aside from laminate and vinyl, already popular choices for wood-effect flooring, wood-effect tiles are now emerging and becoming rapidly popular in the market. Wood effect tile design is now in use and gives a classic homeowner a better choice for trendy, affordable and durable solution to enhance your flooring.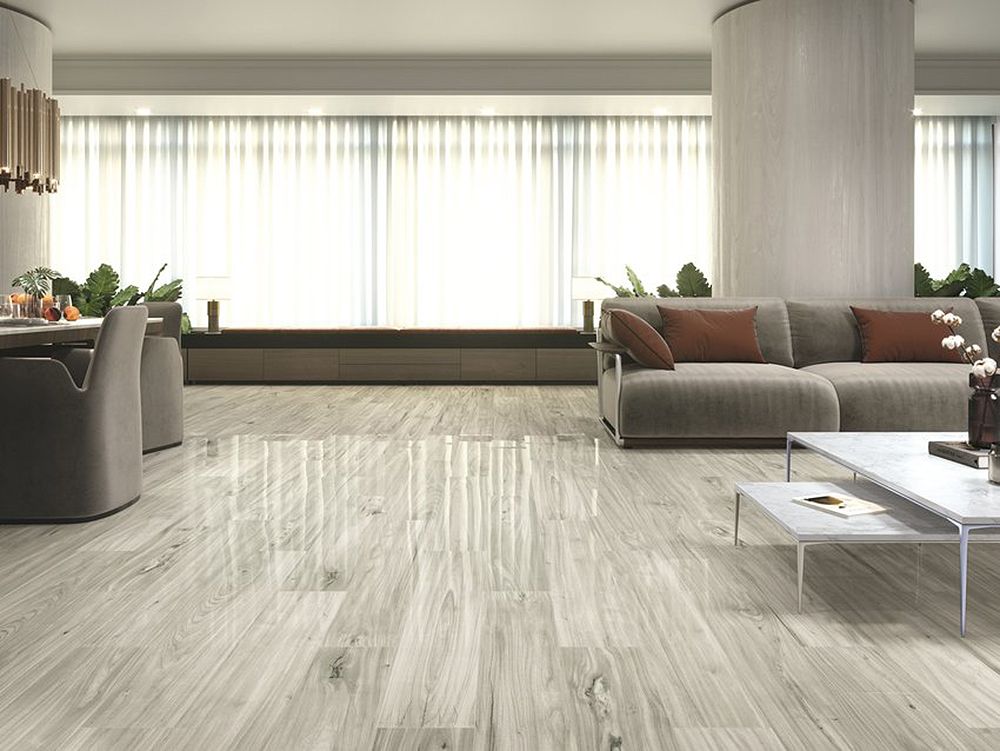 Norway Maple Polished Wood Effect Tiles - Click to Buy
Underfloor heating has been of great concern in the use of real wood floors. Emergence of wood effect tiles has helped control this since it's of the correct application in dealing with underfloor heating. Wood effect planks are very easy to keep clean with normal hoovering and the occasional mop. The ability to achieve clean grout joints means that daily dirt or dust isn't trapped between each plank. Wood effect tiles can be cut to fit the room without needing to remove the skirting and can be fitted the same day of purchase. Unlike most wooden flooring, they do not have to be left in the room for 48 hours before fitting.
Comparing wood effect tiles to real wood tiles, they are made from either ceramic or porcelain and so they don't get as easily damaged as real wood. For those who have an eye for aesthetics, with our growing range of wood effect porcelain, there is a chance to be creative in combinations and find a shade or pattern that is just what you are looking for. These wood look tiles are of best fit anywhere whether it's the bathroom, whole room renovations or any other places of interest. Wood-effect porcelain tiles come in a wide array of colors, finishes, and textures to choose from. Traditional oak, rich cherry, and rustic driftwood finishes are just a few of the many options available. With such an extensive selection, it is easy to find a wood look porcelain tile designed to elevate the style of any room.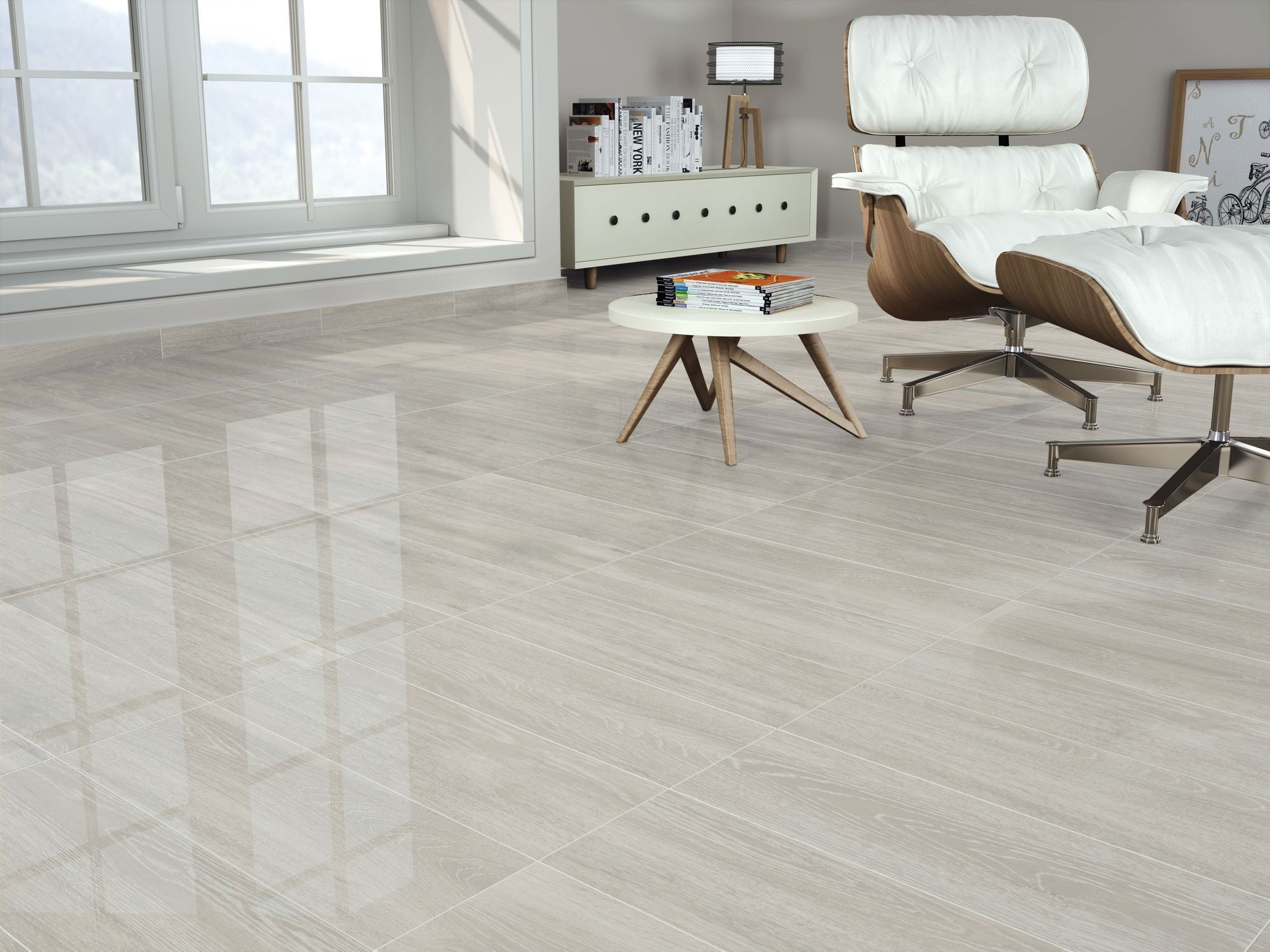 Parker Light Grey Gloss Wood Effect Tile - Click to Buy
Discoloration on wood effect tiles is a negligible outcome. One major benefit of wood effect porcelain tiles over real wood is that it will not fade in sunlight or discolor over time, meaning your floor will keep looking beautiful for years to come. Designing also caters for vintage wood effect design tiles, If you live on the coast, near a forest or on a large swathe of land, weathered wood is a common sight and with today's homes wanting to bring a little of the outdoors inside, the vintage wood effect tiles are a great, functional and definitely beautiful way to achieve this.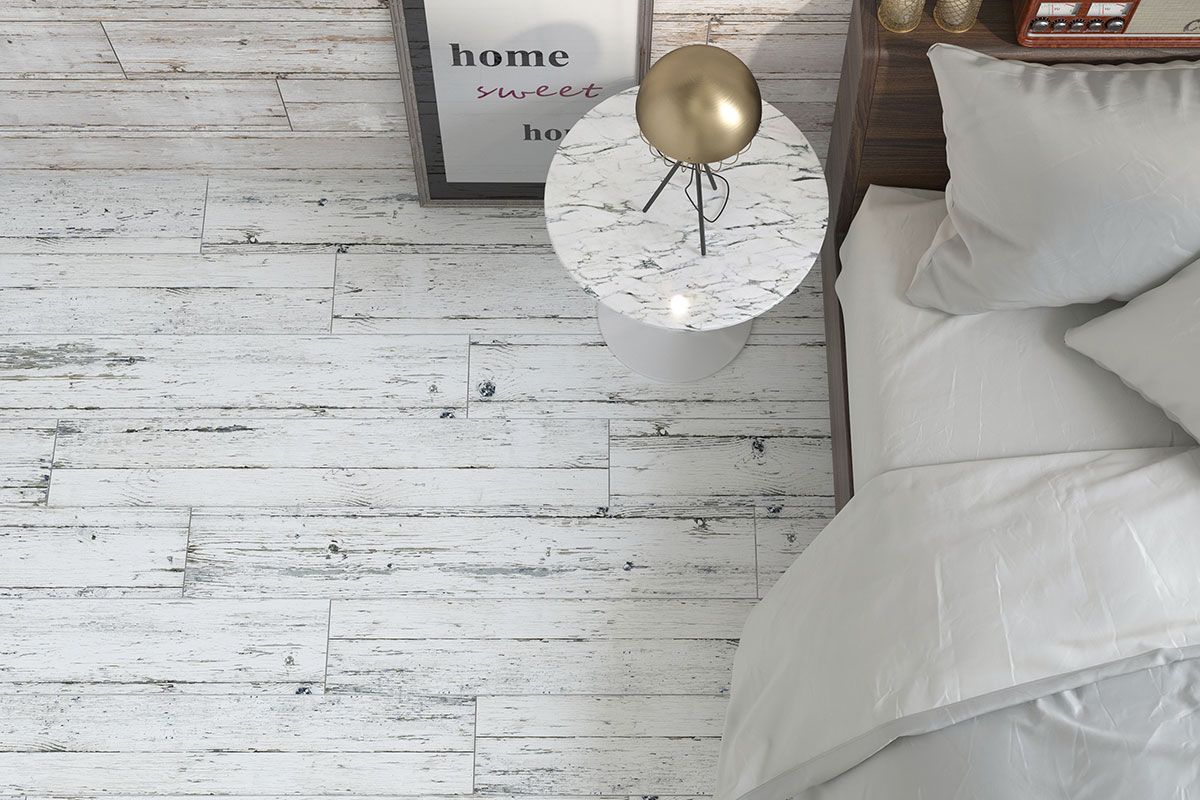 Holloway Coastal Driftwood Effect Floor Tiles - Click to Buy
Wood effect tiles are perfectly rectified, sleek and have a smooth finish. Rectified tiles means the manufacturer has pre-culled the tiles that don't sit flush with subfloors or are just a bit too thick or thin. It can also mean that tiles were mechanically cut to precise dimensions which makes them fit perfectly together. While an unrectified tile might do just fine in a small space, they show up all their imperfections over a larger area making rectified tiles a far better choice. This is especially important if you want to achieve the desired wood plank flooring effect. Since rectified tiles don't have the imperfections and are cut to exact dimensions, they don't need a large grout line and since wood floors don't have grout lines, the skinny grout line that can be used makes them the best choice for wood effect tiles.
Holloway Coastal Driftwood Effect Floor Tiles - Click to Buy
In the contemporary world, style and uniqueness comes in handy in the most part. Wood effect porcelain tiles delivers exactly that and even more. A variety of impeccable styles gravitates around the various design patterns that a client may use in laying out the wood effect porcelain tiles. From subtle natural and vintage setting to present and futuristic in a modern setting, wood effect porcelain tiles set the pace in the ever-evolving design sphere. The wood effect porcelain tiles give one an opportunity to simulate the various aesthetic aspects of the universe and aids in exploring various design ideas. Take an example of the wood effect porcelain tiles emulating natural wood which gives you a chance to set a natural mood for your residence. The choice of style or pattern is the first step to achieving the utmost goal of embellishing your building. Wood effect porcelain tiles ponder to a commendable point in style, pertinence and modernity as such. As mentioned earlier, wood effect porcelain tiles have a wide spectrum of styles, an aspect that ensures satisfaction for every client. The ability to remarkably reflect a desired effect puts the wood effect porcelain tiles at a vantage point over the competing products. Nonetheless, the wood effect porcelain tiles have shown veritable results in achieving the clients' demands and more.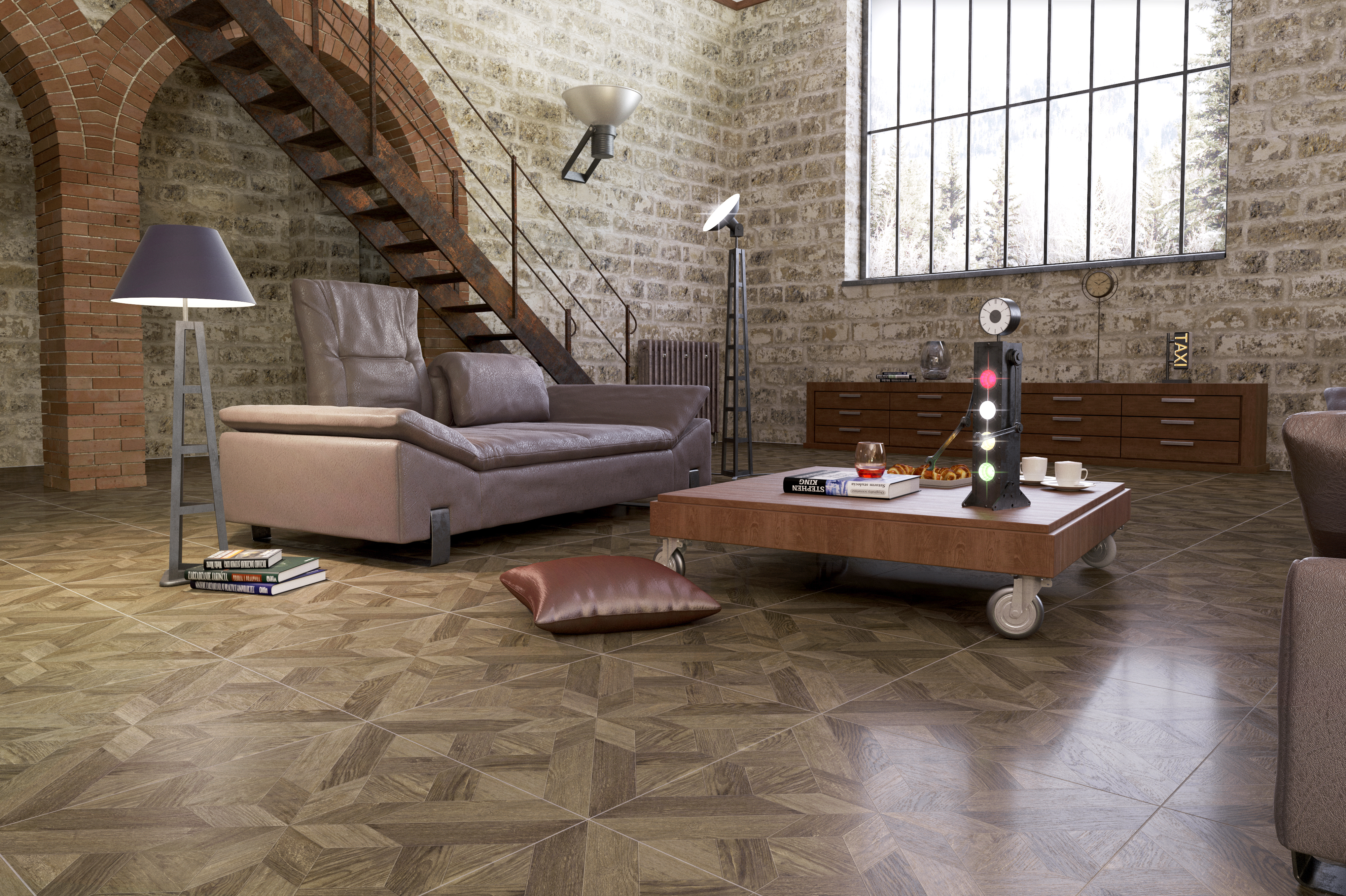 Taking time a little back, wood tiles were used mainly in hall ways and kitchens as an example. The new porcelain wood effect tiles have now stretched this use and they are now able to be used in even wetter areas including bathrooms and even for outdoor flooring purposes. Hard wood solid tiles are very expensive in this recent time, you don't have to buy expensive solid hardwood to get the chic, elegant look of wood flooring. Tile and vinyl plank flooring are trendy options that deliver realistic, affordable, and low maintenance wood looks.
Wood effect porcelain tiles are designed with a texture to replicate natural wood grains. This subtle texture provides a natural grip underfoot, making them a practical choice across ground floors in family homes, as well as bathroom tiles. Use of non- wood effect tiles on walls makes the rooms look much dull and won't create an outstanding beautiful look. The beauty of wood porcelain is that it is very light and thin, this makes it a great option for wall tiles, as well as flooring. The ability to do this, opens up plenty of possibilities and combinations.
Porcelain surfacing of these wood effect tiles makes them tough and resistant and this ensures they can be used in heavy traffic places excellently. Their properties are a lot stronger even when compared to hardwoods. Therefore, as a customer, you receive a product that is equally as beautiful without the complications of warping from moisture damage, discoloration, scratch and dent damage and more.
Cleanliness is quite a vital factor in survival of every human being. Wood effect porcelain tiles are easy to clean. You won't need fancy tools or expensive cleaners. You can simply sweep or mop the tile floor. Living in a realistic outdoor nature that depicts a clear view of natural wood would require that you get to try out these wood effect porcelain tiles. Realistic nature shouldn't just be felt outside, thanks to the availability of these wood effect tiles.
Considering the benefits of these wood effect tiles it has become a go-to choice for homeowners that appreciate the traditional elegance of hardwoods. Generally, Wood-look tile flooring is the perfect option because it gives you the stylish and elegant look of hardwood without the worry. It's beautiful, durable, and not expensive, and it gives you the best of both worlds. So, if you want the look for a hardwood floor but don't quite have the budget, consider this fantastic alternative that can offer a rustic, classic, or elegant look and feel. Embracing nature in our homes is at least everyone's dream, look no more since these wood effect porcelain tiles have got you covered.