​Large Floor Tiles Or Smaller Floor Tiles?
28th Mar 2021
When deciding tiles for your home, you must have discussed whether to choose large format floor tiles or small format wall tiles. We quiet often see ourselves in a slight difficulty in choosing between the two types of floor tiles. Although any type of porcelain will make your renovation project look fantastic, large format floor tiles will give you an extraordinary finish.
People are often under the impression that smaller rooms are better off with smaller floor tiles. However, you may find that larger sized porcelain floor tiles will give you a more spacious looking finish. In addition to the seemingly extra space, you will also be better off with fewer grout lines which means less maintenance. If the large porcelain floor and wall tiles are from a good supplier, then it is more of a case where the large floor or wall tiles will have all four of its' edges rectified. For all those of you who do not know the difference between rectified and non rectified floor tiles, here is a quick tip. Go for rectified edges. This is where the tile has gone through an additional stage in its processing where the factory have within its capability been able to fine tune the edges, which will in return allow for you floor and wall tiles to sit much closer beside one another, offering a more seamless finish. This seamless look also speaks of a more contemporary, elegant, and trendy design.
So, what is considered large format floor or wall tiles? At TilesDeluxe, we would consider larger format tiles to be 1200x600mm, 1000x1000mm 1200x1200mm and so on and so forth. In an average size home, floor tiles don't usually exceed the 1200x1200mm floor tile size. But if you are curious to what is the largest floor or wall tile size, then I'm happy to inform you that it's a 24inch or a 609.6mm floor or wall tile, something that you would either find in a mansion or a luxury hotel.
Are larger tiles more expensive? You can be forgiven for thinking that the installation costs are low as only a few floor tiles may be required to cover the floor. However, even if you're to buy the tiles at a low price, the installation is likely to be more costly due to the tiling job requiring two people. Large format tiles are luxury tiles and require extra care whilst handling. The weight is subsequently a lot more than smaller format floor tiles.
Do large floor tiles crack more easily? Larger porcelain floor tiles are usually a lot stronger and gorgeous to look at. It is for this reason alone that you would probably and naturally take extra care of the floor tiles. However, a good builder will always advise you on having a strong floor before fitting large porcelain floor tiles.
So, are large porcelain floor tiles better than small floor tiles? Large size floor tiles have a better consistency in pattern than smaller size floor tiles. This continuation of pattern together with fewer grout spaces, makes for a more seamless look, and a much favourable option to go for when planning on buying floor tiles.
What is the hardest floor tile? Known as the strongest family of tiles, porcelain is stronger, thicker, more dense, less porous, and longer lasting than all other tiles. When choosing floor tiles, you'll find that the best quality floor tiles with its amazing designs are in most cases porcelain tiles.
Finally, and before we feast your eyes with some fabulous floor tile designs, the most important factor when choosing floor tiles, or any tiles for this matter, is price. Which is cheaper, porcelain or ceramic? Although porcelain tiles come in all the sizes that the ceramic tiles come in, porcelain is a lot more costly. The reason why porcelain floor and wall tiles are more costly than ceramic floor and wall tiles is due to its manufacturing process. When porcelain tiles are manufacture, the clay that is used is much denser and hence less porous and higher quality. Porcelain floor and wall tiles are made with white clay, feldspar, and sand. Porcelain floor and wall tiles are also fired at a much higher temperature than ceramic floor and wall tiles. Porcelain floor and wall tiles are also harder to break and usually produce much higher quality and realistic designs. The demand for porcelain wall and floor tiles is also a lot higher due its wide usage in hotels, homes, and retail spaces. Porcelain wall and floor tiles have also started to replace garden slabs and naked brickwork.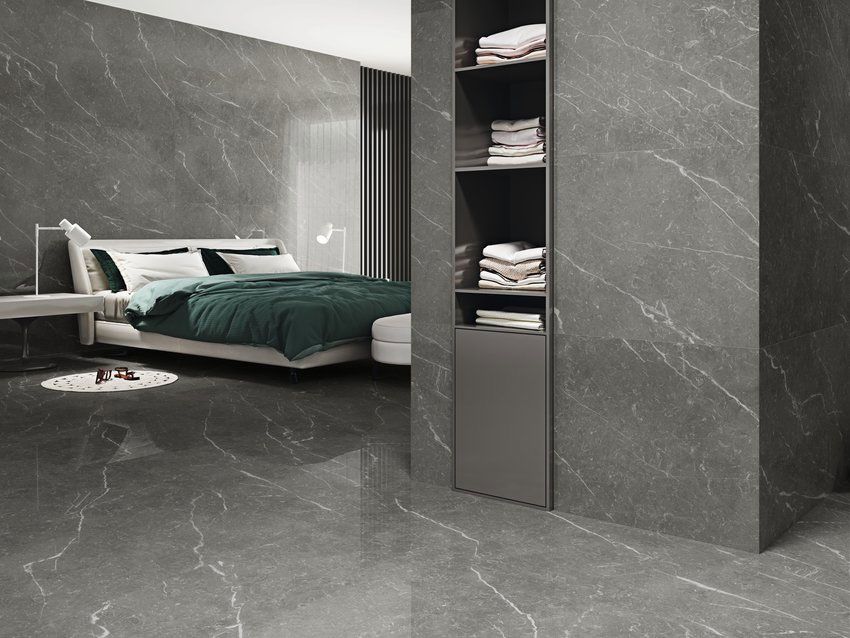 Cherish - 1200x600mm - https://tilesdeluxe.co.uk/cherish-grey-polished-ma...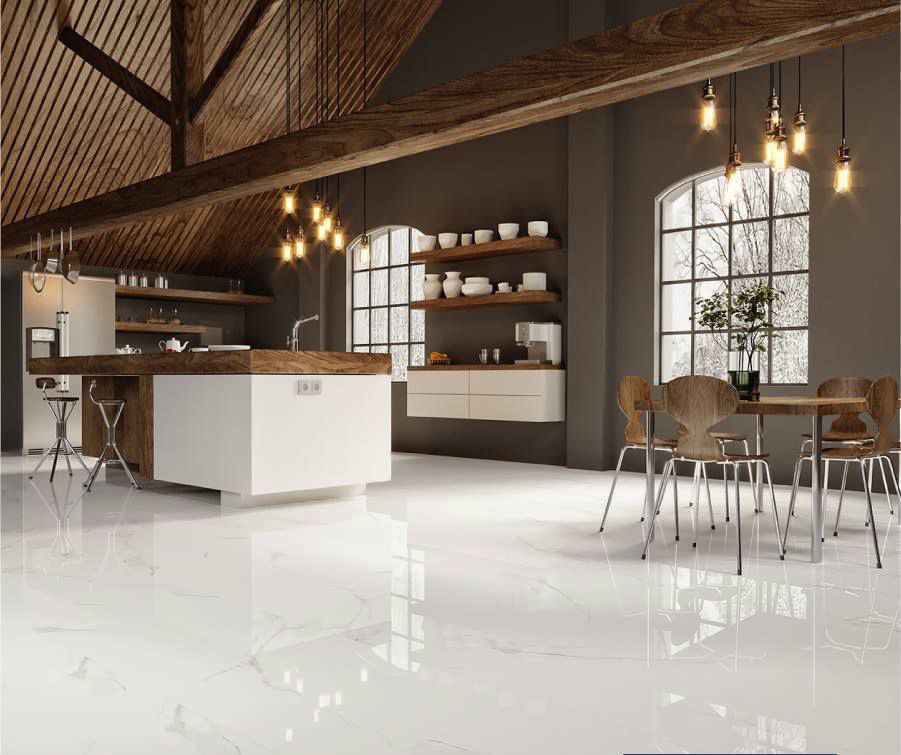 Magnum - 1000x1000mm - https://tilesdeluxe.co.uk/magnum-white-marble-effe...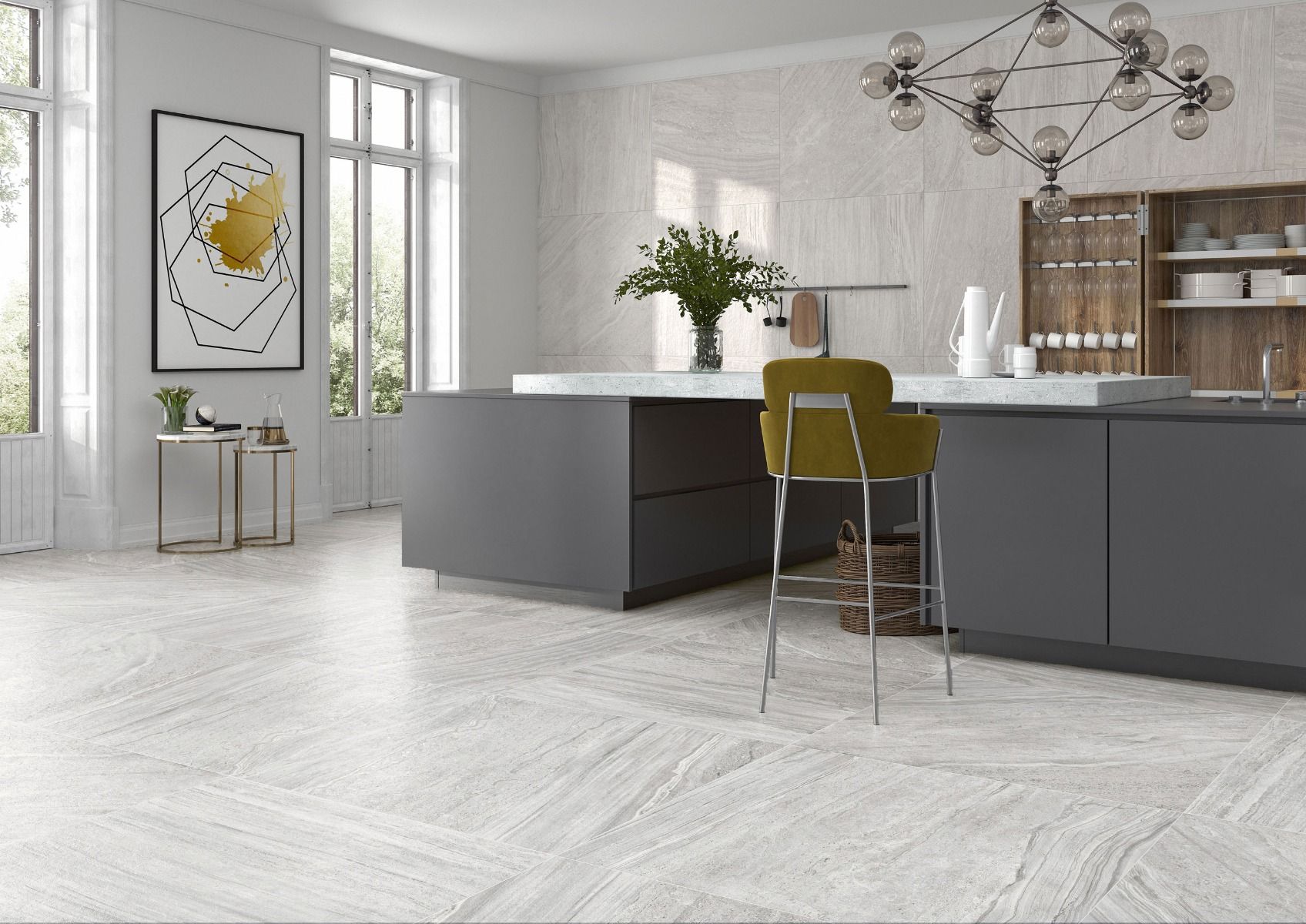 Fira - 1000x1000mm - https://tilesdeluxe.co.uk/fira-grey-stone-effect-l...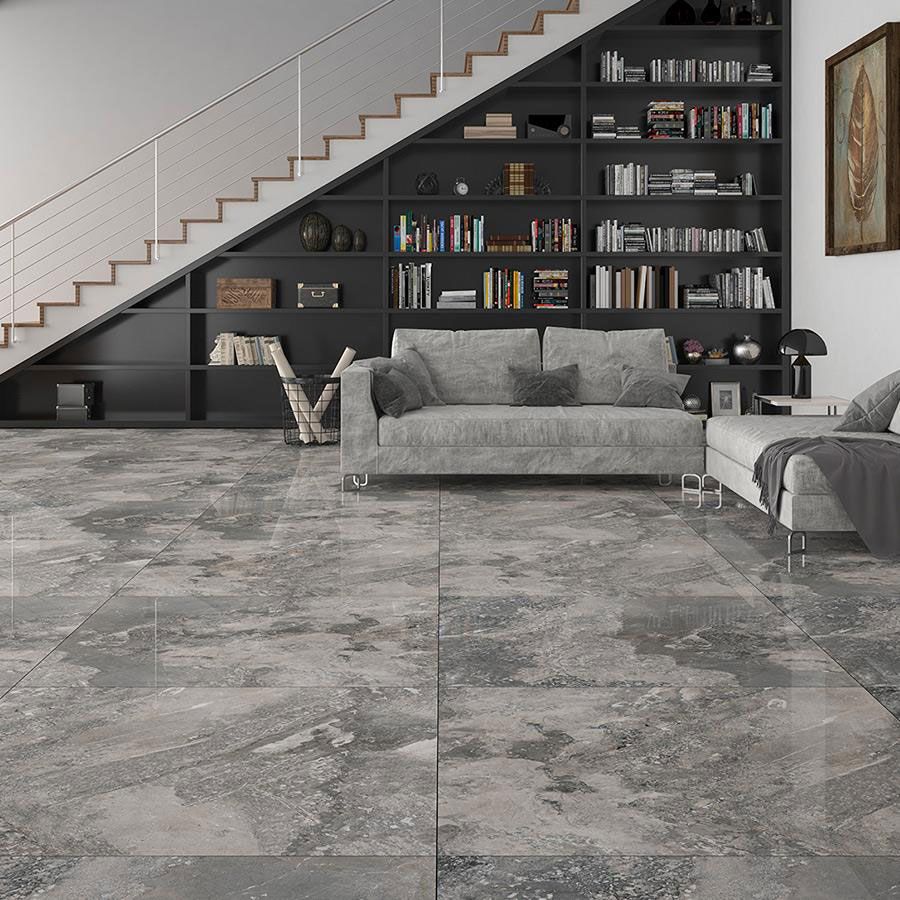 Volca - 1000x1000mm - https://tilesdeluxe.co.uk/volca-grey-marble-effect...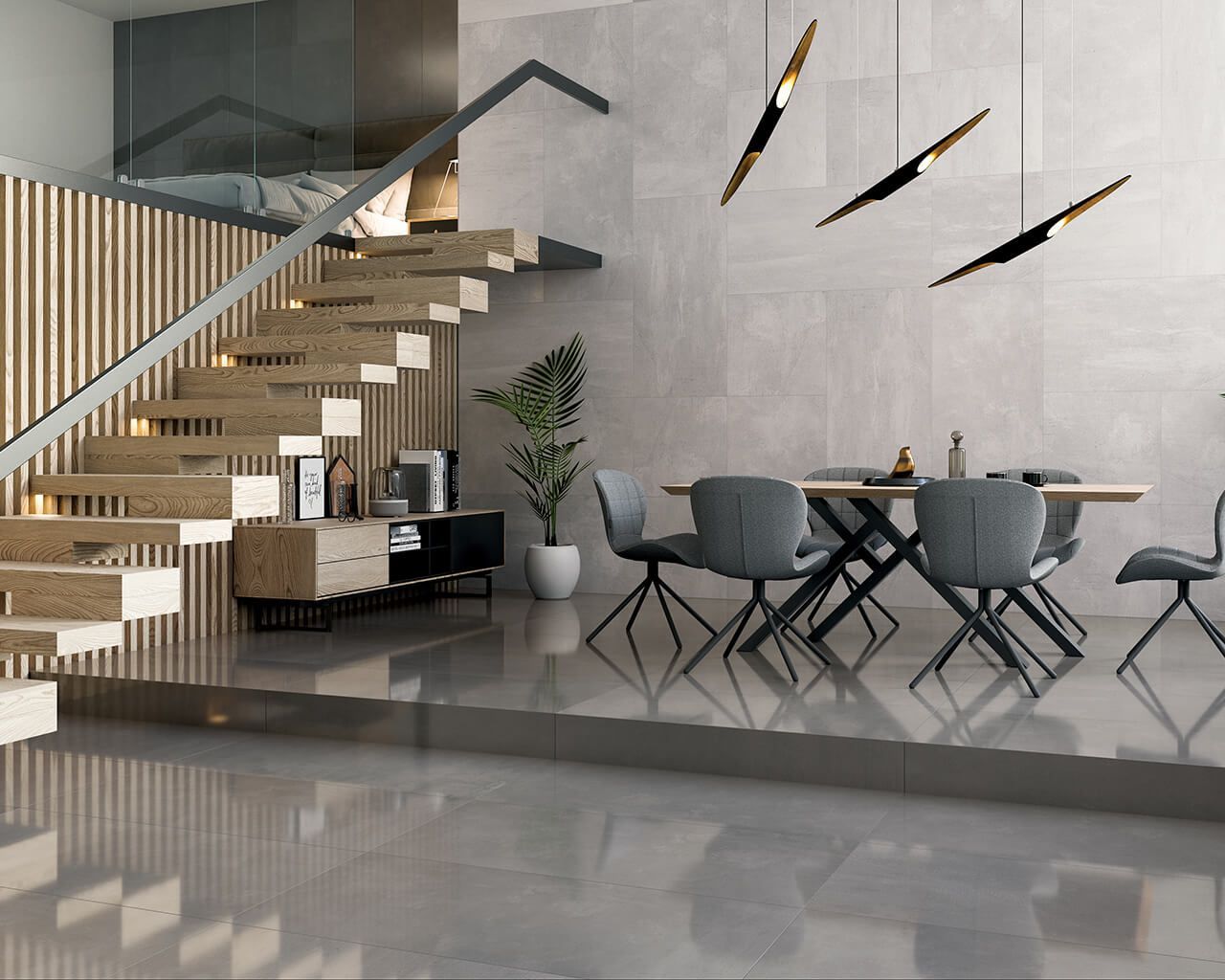 Visque - 1200x600mm - https://tilesdeluxe.co.uk/visque-grey-xl-polished-...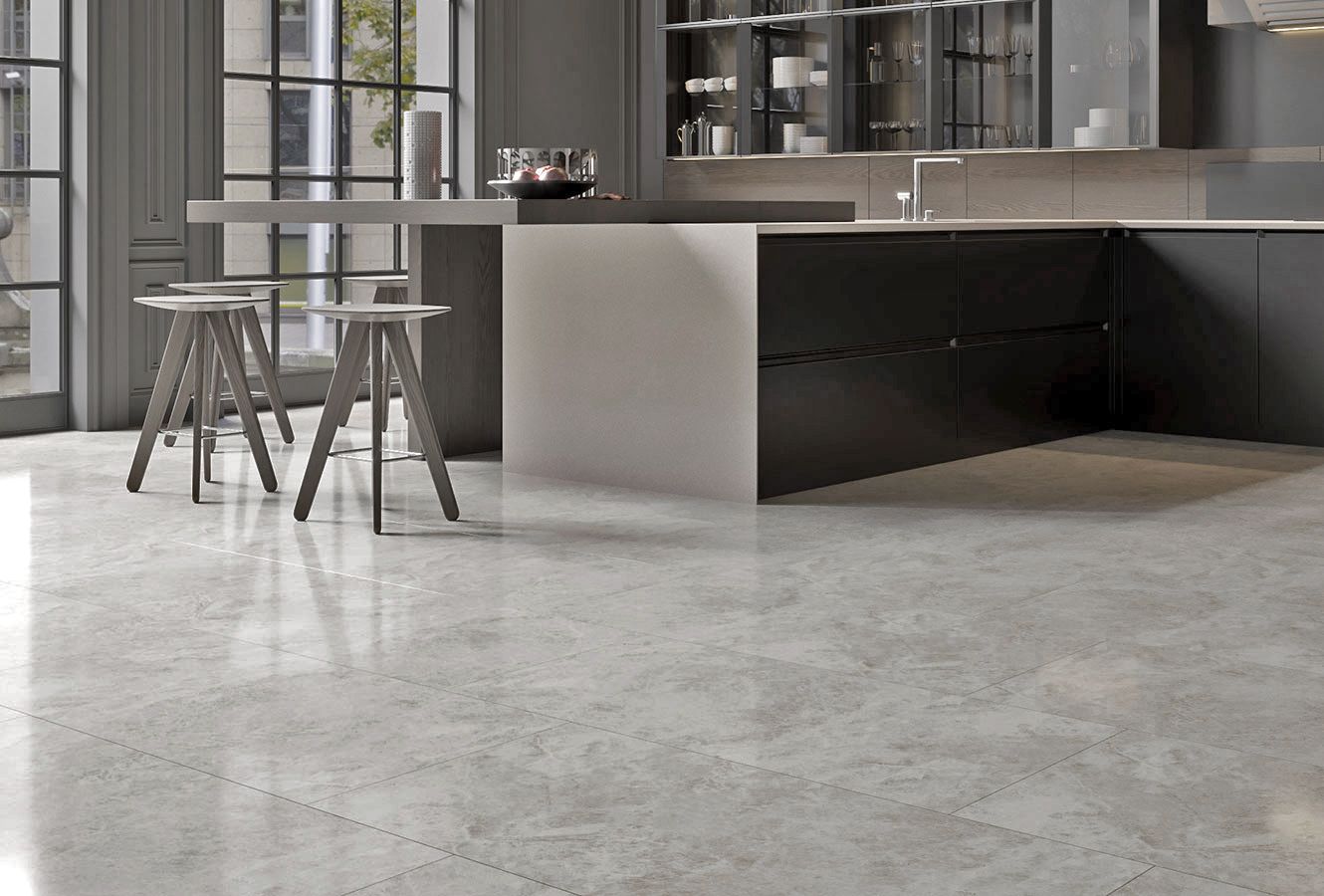 Nesda - 1200x600mm - https://tilesdeluxe.co.uk/nesda-silver-grey-marble...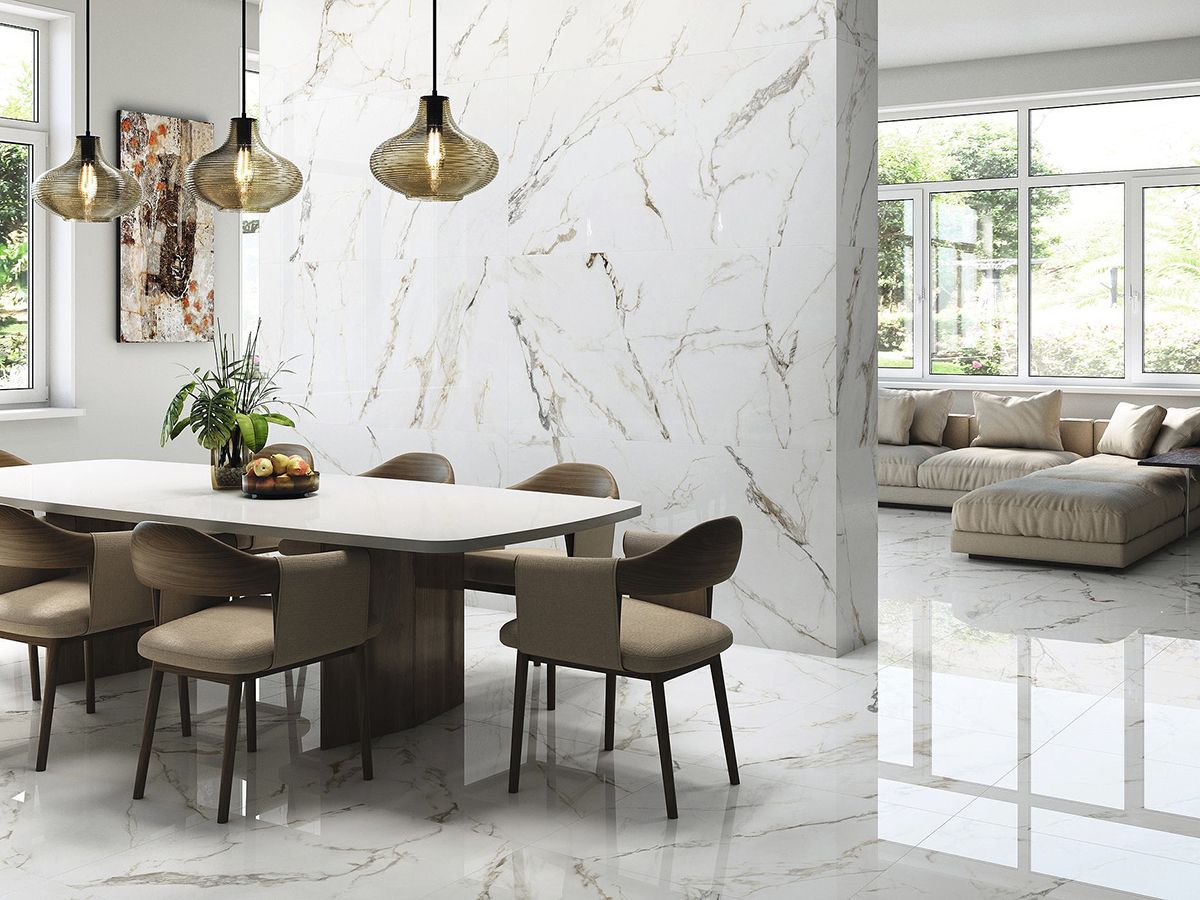 Royal - 1200x600mm - https://tilesdeluxe.co.uk/royal-gold-marble-effect...
Tranquil - 1200x600mm - https://tilesdeluxe.co.uk/tranquil-grey-concrete-e...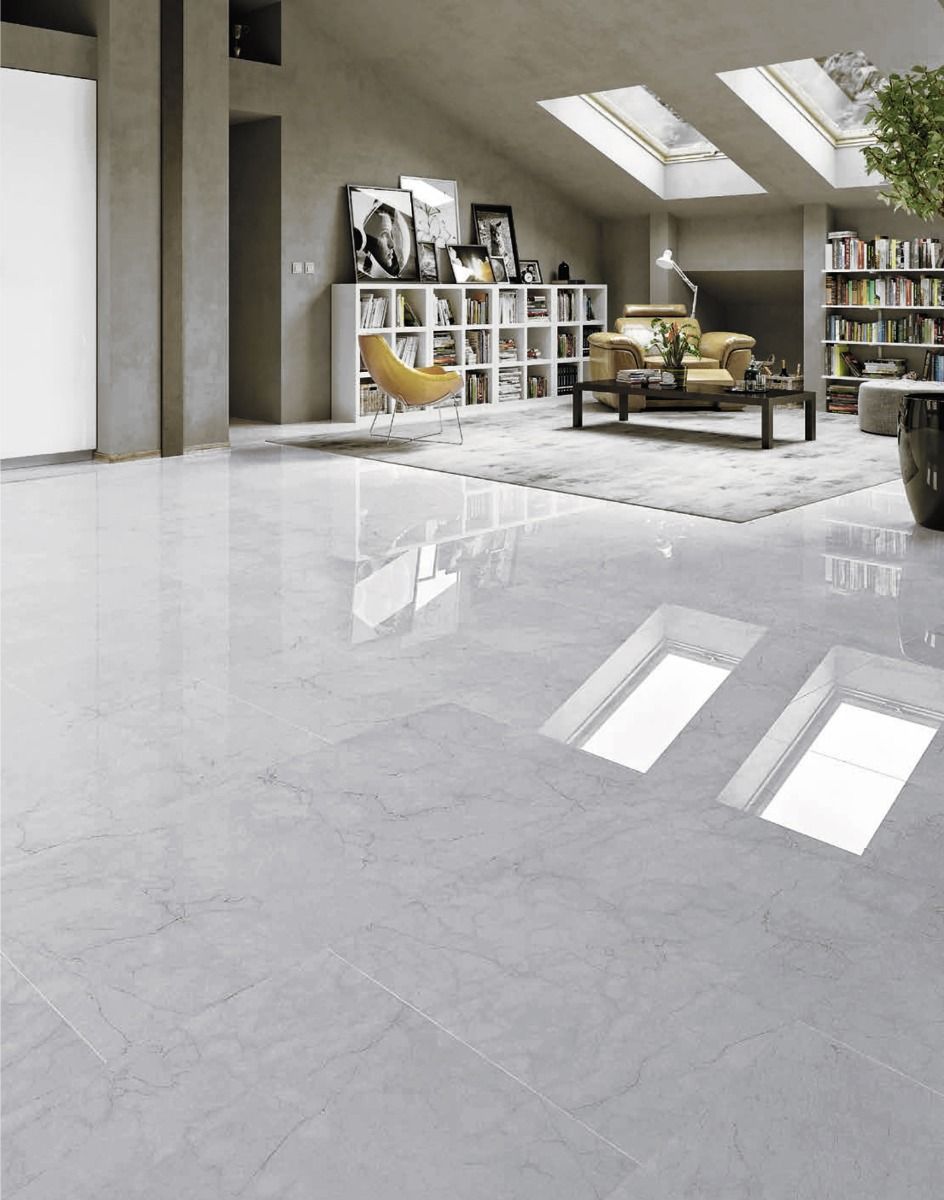 Vernon - 1000x1000mm - https://tilesdeluxe.co.uk/vernon-grey-marble-effec...