How to Add Value to Your Home
10th Jul 2020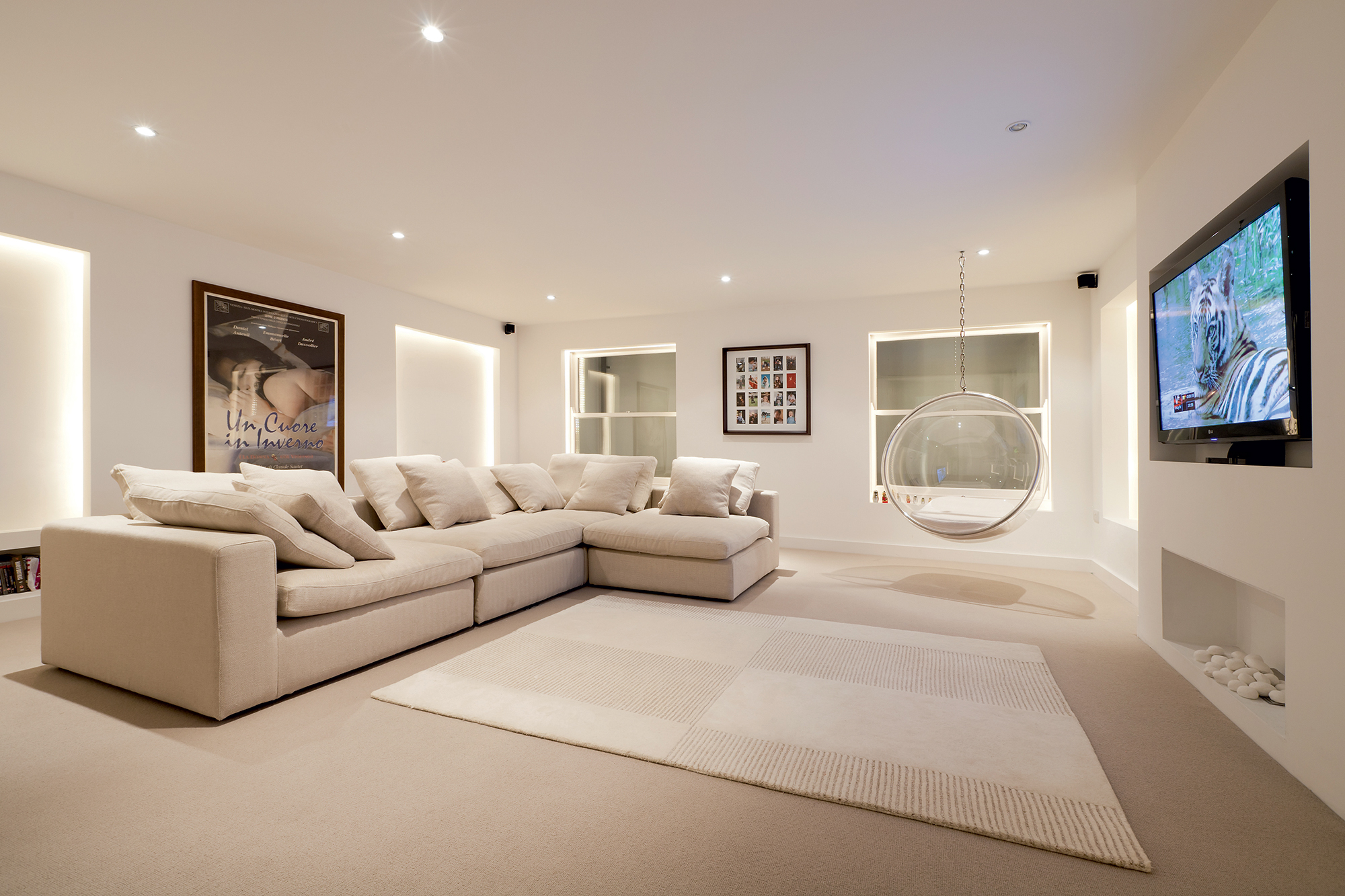 While the economy is still taking a hit, the consumer market is increasingly becoming more conscious on how best to spend their money. Here in Britain, especially during the colder months, most of us devote a lot more time indoors. This is the reason why your money is best spent on home improvement. The home is where you spend most of your time so why not opt for a premium dwelling whilst increasing its value.
Partly putting the blame on horror films, flooding, and our no longer need to store coal, British houses are not popular with cellars. Unlike Germany where almost every house has one, It's not an everyday sight in Britain. However, having a cellar can drastically add value to your home by 30%.
Unlike loft spaces, the cellar is situated closer to the main living areas and therefore has a flexible range of usages. For those of you who do have this rare space, your cellar conversion will only require a local authority planning permission, and this is only if the floor requires lowering, otherwise you'll qualify for a 'change of use'.
Here are some ideas on how to breathe life into that cellar that you've probably been using for storage. Let's not kid ourselves; we only get around six to eight weeks of hot weather throughout the year. The remaining colder months is great for stacking calories, and besides working, most fancy playing on the PlayStation, watching Netflix, or doing diddly squat. Having the luxury of a gym in your home will not only save you travel costs and membership fees, but you'll always have a reason to work out and keep in shape throughout the year. This way not only will you have a healthier body and a happier life, but you'll have fattened your pockets along the way!
Another option would be to transform the cellar into an exquisite looking bedroom. Whether you're looking to rent the extra room or improve your family lifestyle, this could really work for you; let your imagination roam free, and maybe even make a playroom for the minions.
Many families are also choosing to convert their cellar space into a utility room, and at the same time, freeing up space on the ground floor. Finally, and probably the most exciting project would be to turn your dusty cellar into a magnificent entertainment room, where you can indulge in your passion of movies and games. Let your kids run free, enjoy your cosy nights in, and vastly capitalise on the opportunity. The only thing I would like to mention with regards to construction is not to compromise on quality. Don't feel shy in trying to gauge whether the builders know what they're doing. If an excavation is required then ensure that the company that you go with are thorough with sewer and drain diversion, difficult ground conditions, and access for removing excavated materials.
Convert the garage to your living space
One thing that can't be taken for granted is the extra lighting a garage conversion brings. Besides the 20% added to the value of your home, a garage conversion is a cost-effective way to add extra space to your living. Here are a few ideas that should inspire you to convert that old garage space into something wonderful.
For those of you that have a narrow garage, this can ideally be turned into a multi-purpose room, a bathroom, an office, or even a utility room. A well thought out design that capitalises on space and natural light will assist in a fabulous and cost-effective renovation. A garage conversion usually doesn't require a planning permission, and you can have a brilliant plan executed for under £10,000, inclusive of hiring a design architect.
Keep in mind that your garage floor is likely to be lower than the flooring for the rest of your home. In this case, and if the ceiling allows, you'll have to raise the floor. This can add £1000 to your bill.
Tiles can make a huge impact on the overall appearance of your home, and this applies especially to those who are planning on putting their house for sale. Gone are the days of wallpaper and a cheap paint job, we're now in an age where a show of porcelain tiles will add huge value to your home, and it wouldn't break your bank to install some under floor heating to go with it. Under floor heating can be more energy efficient than other forms of central heating. Electric systems can cost less than 10p per square meter to run at full power for six hours. Visit tilesdeluxe.co.uk to view a fantastic selection of floor and wall tiles.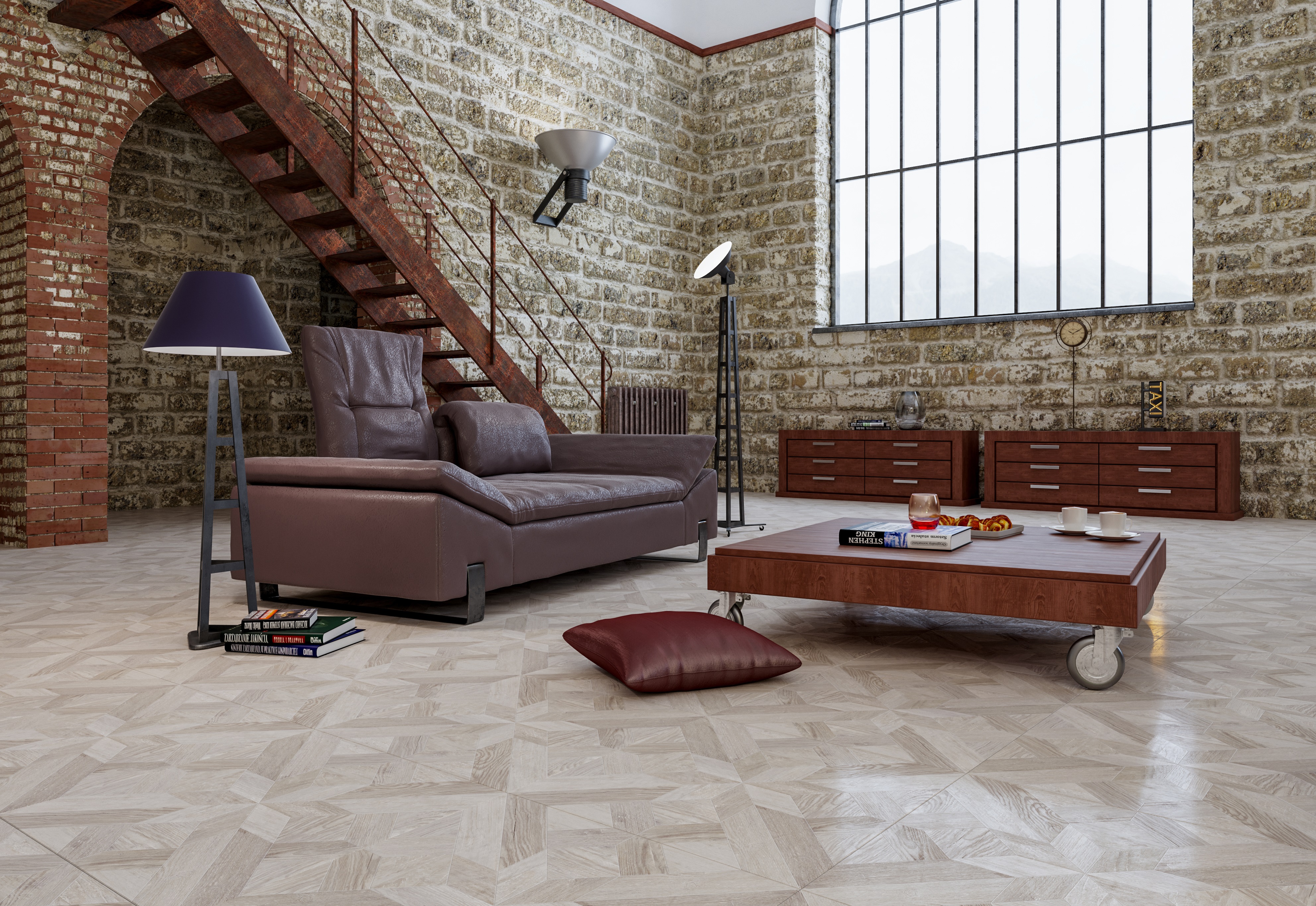 Convert your loft into a beautiful space
Lofts are probably the most neglected part of the house. Often riddled with old junk that hasn't seen the light of day for twenty odd years, suitcases that haven't been packed in a decade, and maybe a thick layer of exposed insulation, which by the way is a health risk. This forgotten space can be turned into a spare bedroom adding a 10-20% value to your home.
The first question that you may want to ask yourself is whether your loft is suitable for a conversion. A sensible starting point would be to assess whether your mid-point is lower than 2.2m, and if it is, then you may want to consider lowering the ceiling of the room below.
2.2m is not a building regulation, but a common suggestion in line with fitting a dormer. Furthermore, if the roof is on the steep side then you may want to implement a redesign.
Some houses have a 3m floor to ceiling height in the room below the loft. Nevertheless, you may find that when lowering the ceiling, the joists can possibly be bracing the roof to prevent spread. In Such a scenario an upgrade to the joists may be required, and then having them fitted to the roof plate and rafters. Get in touch with a structural engineer or an architect who will advise you on best practice.
Get creative with ideas on how you can transform the place from something akin to the darkest sea to a peaceful place with happy colours, a balcony, or a large window with a light aura that fills the room with day. Best of all, it really doesn't have to be expensive. Think of it as a worthwhile investment and an excuse to get creative!