Best Bathroom Tile Ideas
6th Jun 2021
nterior fashion and bathroom design trends are constantly changing and there are numerous aspects that make up a luxurious bathroom: choosing correct bathroom tiles makes all the difference, and so it is equally important to open up to numerous bathroom tile ideas as you may come across something that you hadn't thought of. Tiles serve a utilitarian purpose in their use in bathrooms mainly for sake of easy maintenance. When it comes to designing a bathroom, the most exciting part is choosing the best materials and what colors to use in blending design. Most of us are married to the idea of all-white and marble for bathroom décor. It is now the perfect time to gear up to a higher, efficient, and admirable design ideas for bathrooms. These ideas cut across bathroom floor tiles, bathroom wall tiles and patterned bathroom tiles.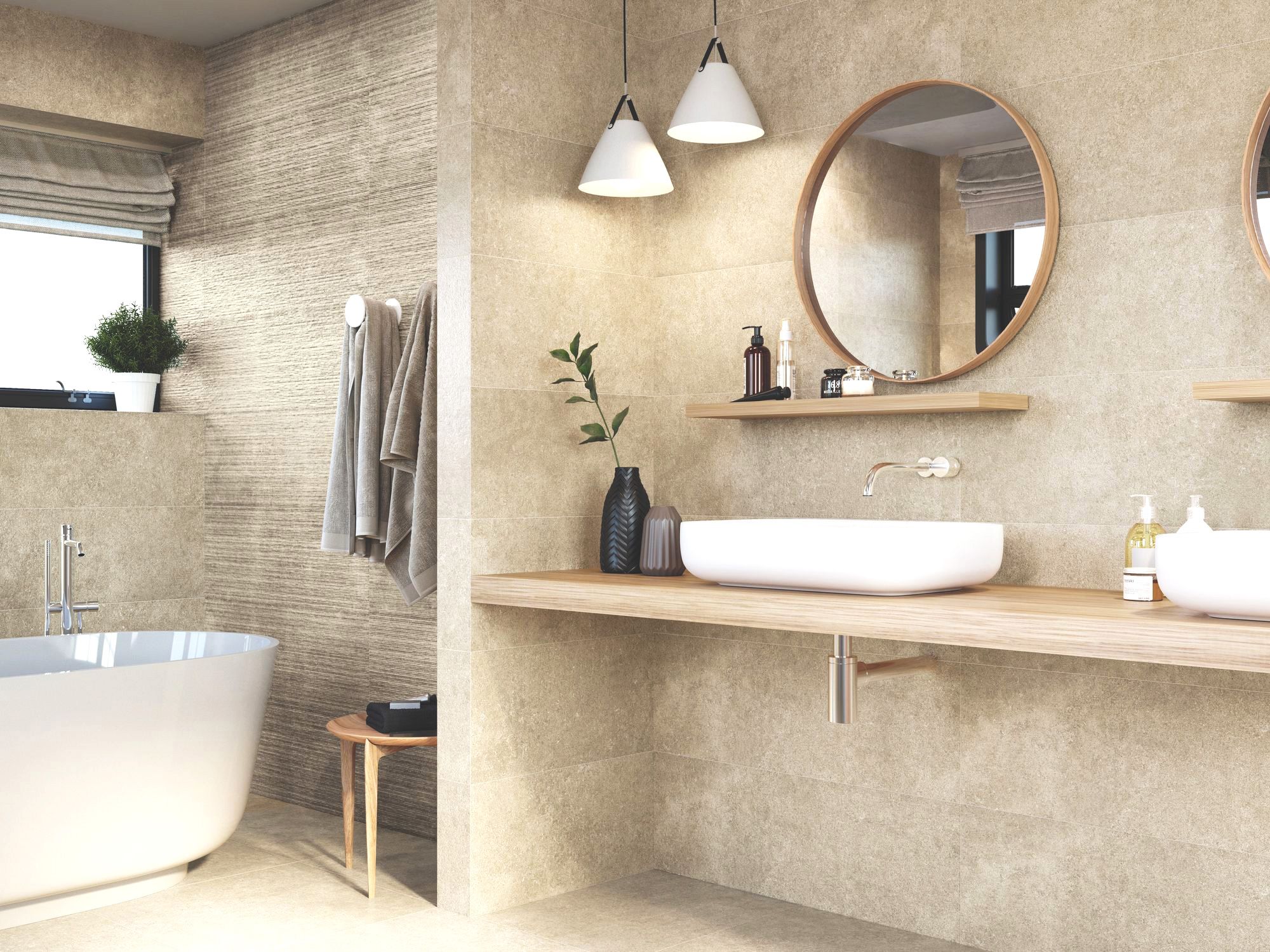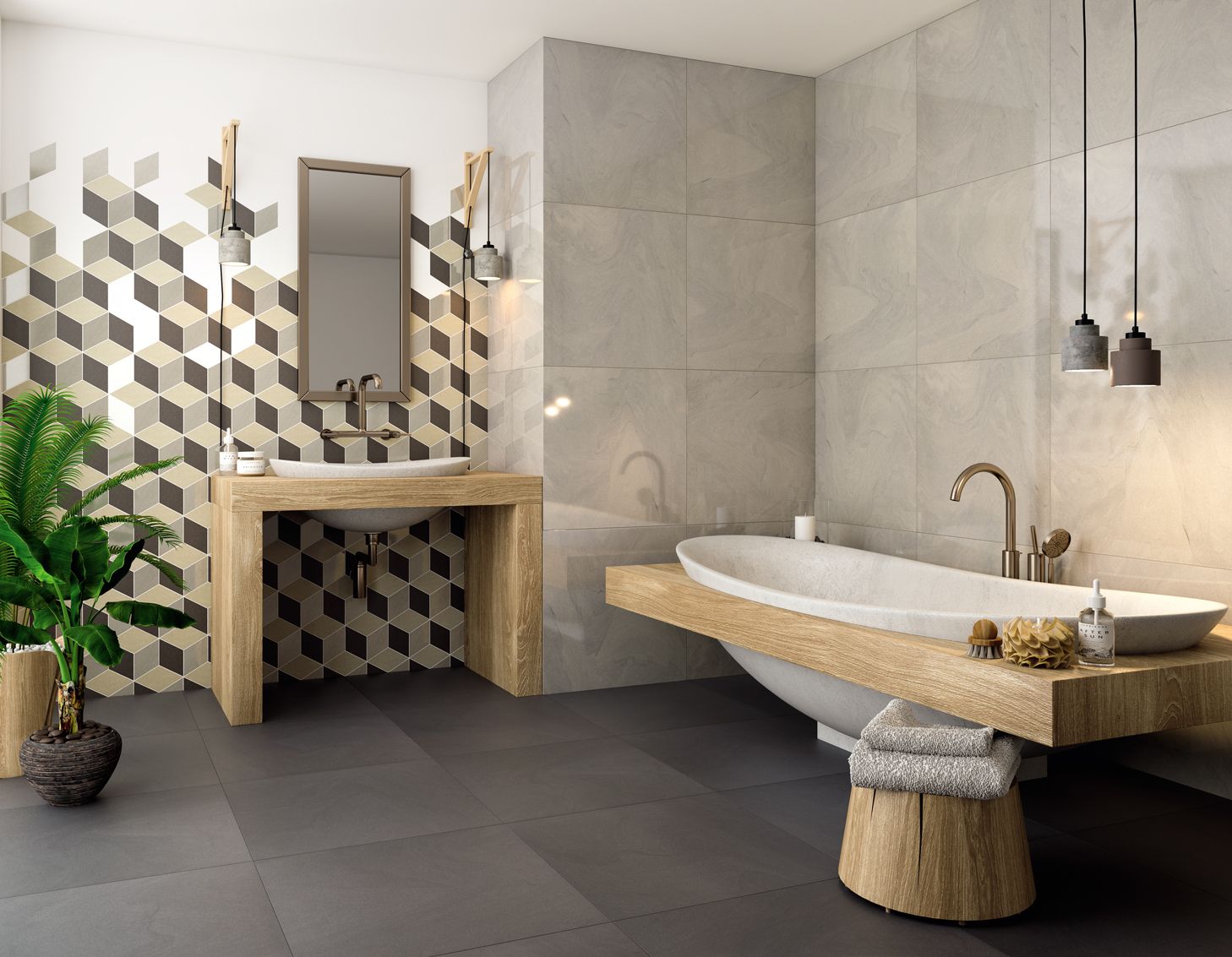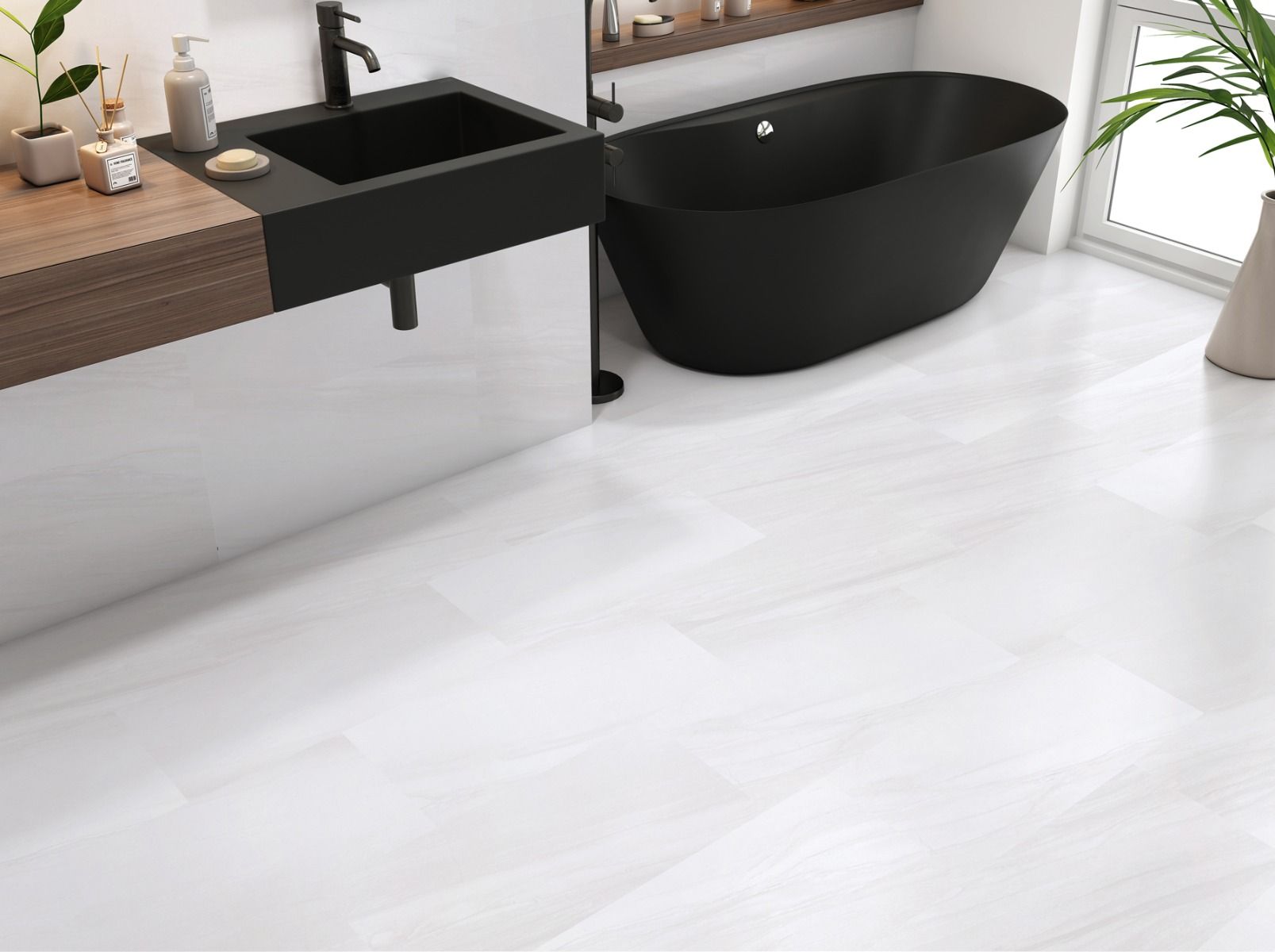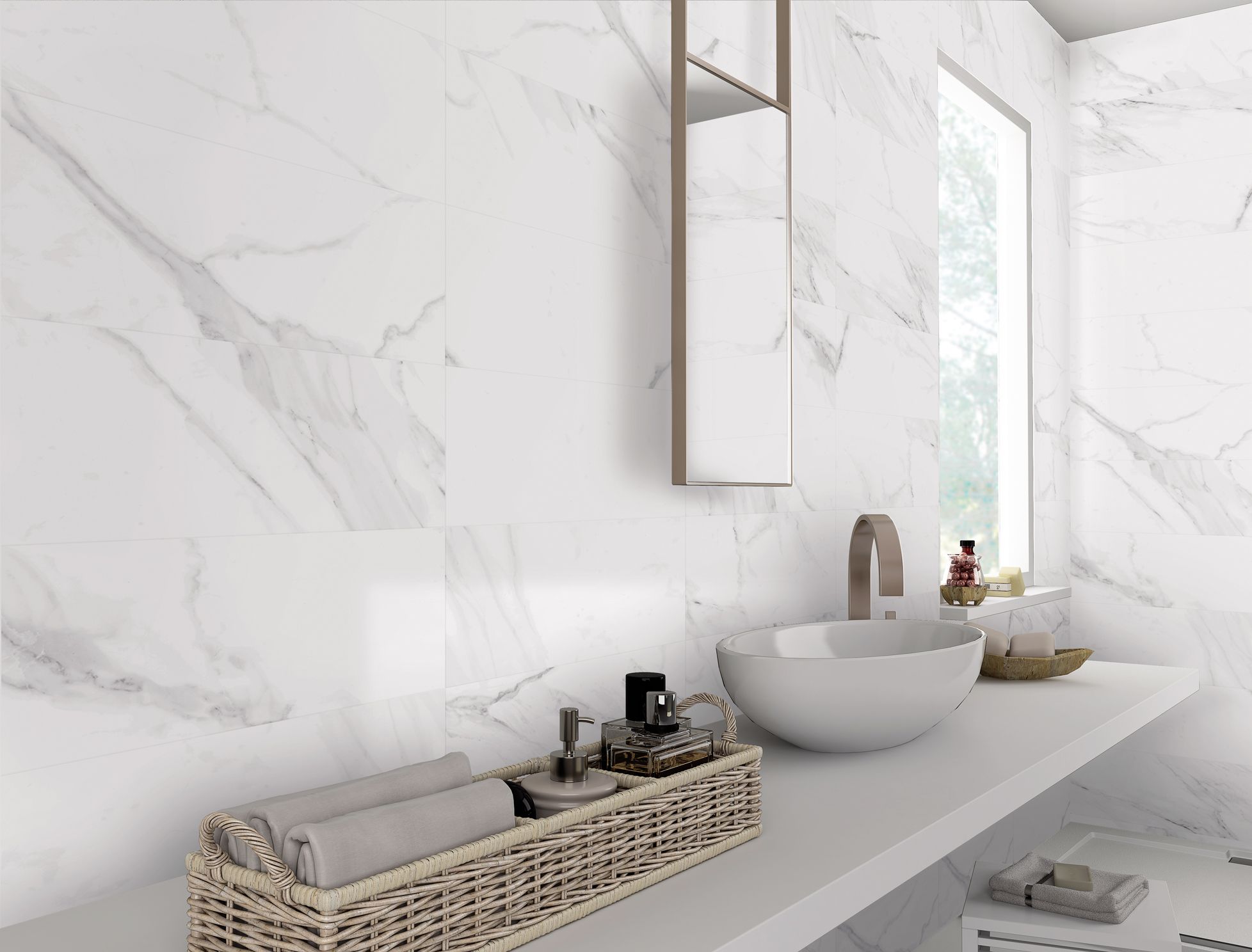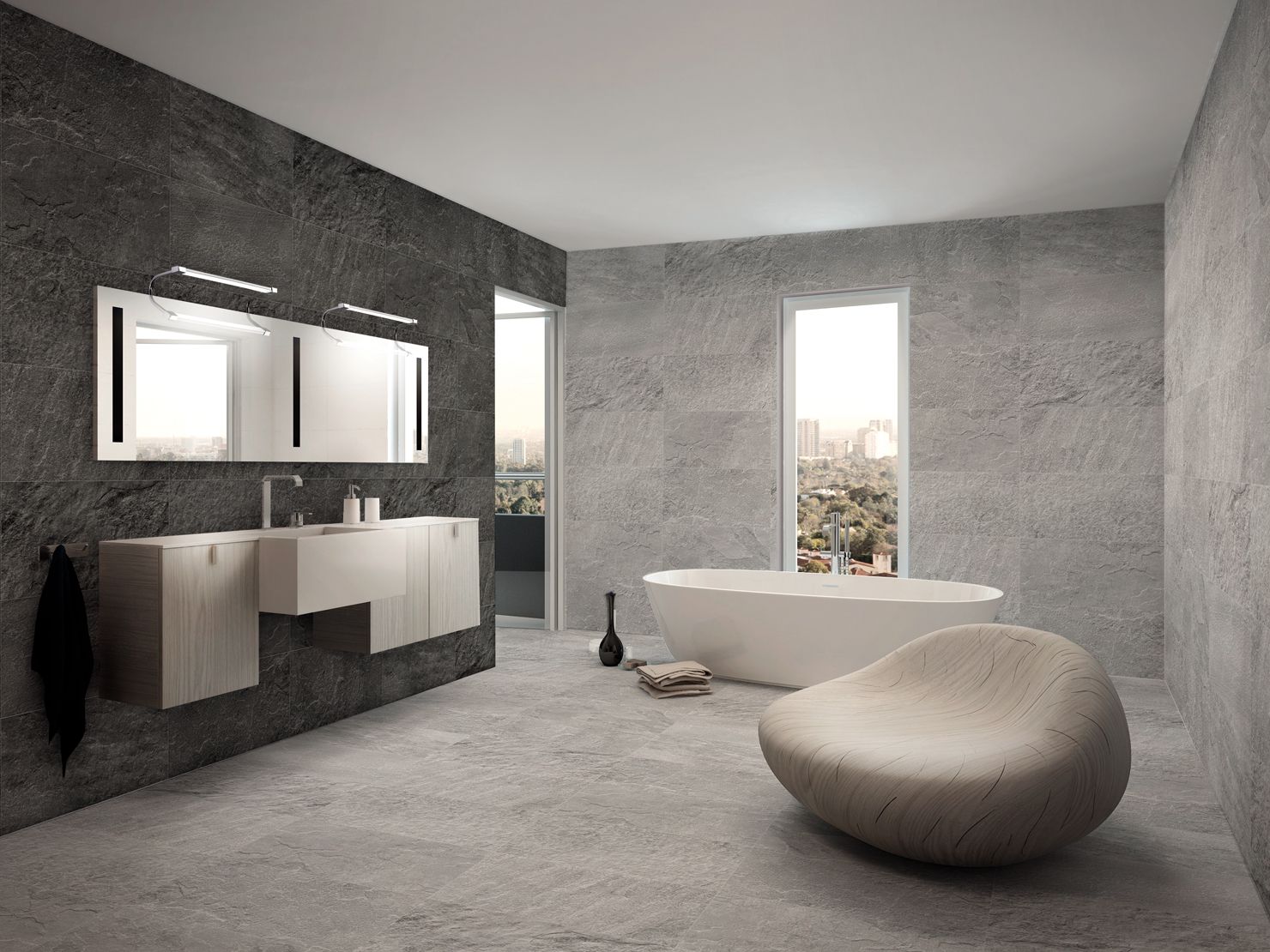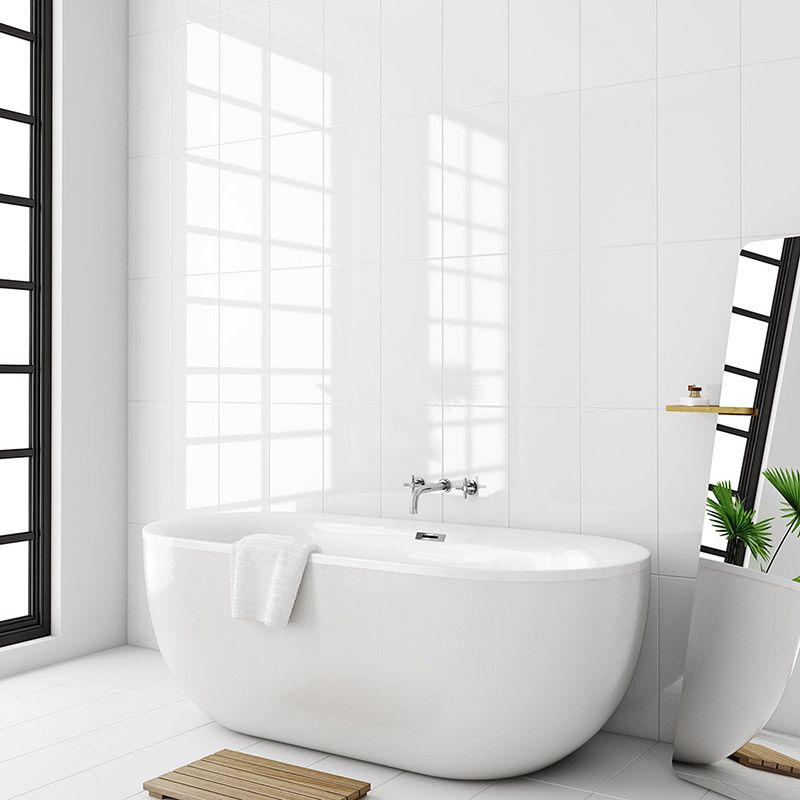 There are many reasons to why you should consider a wide array of ideas when choosing bathroom tiles, whether it is bathroom floor tiles, or bathroom wall tiles. Safety is paramount amongst all possible reasons for knowing what tile type is best for your bathroom floor and bathroom wall. Ceramic tiles are so slippery considering their soft texture, in the past they have been the main consideration when somebody has to decide what to use to style their bathrooms. Marble has also been in use for quite some time, and for both items their disadvantages are quite the same. Due to the fact that ceramic floor and wall tiles were so slippery, a study was carried out by the Centre of Disease control and Prevention and the outcome showed that 80% of bathroom injuries were due to falls. This shouts out to any designer to consider safety when deciding what to use in bathroom floor and wall décor.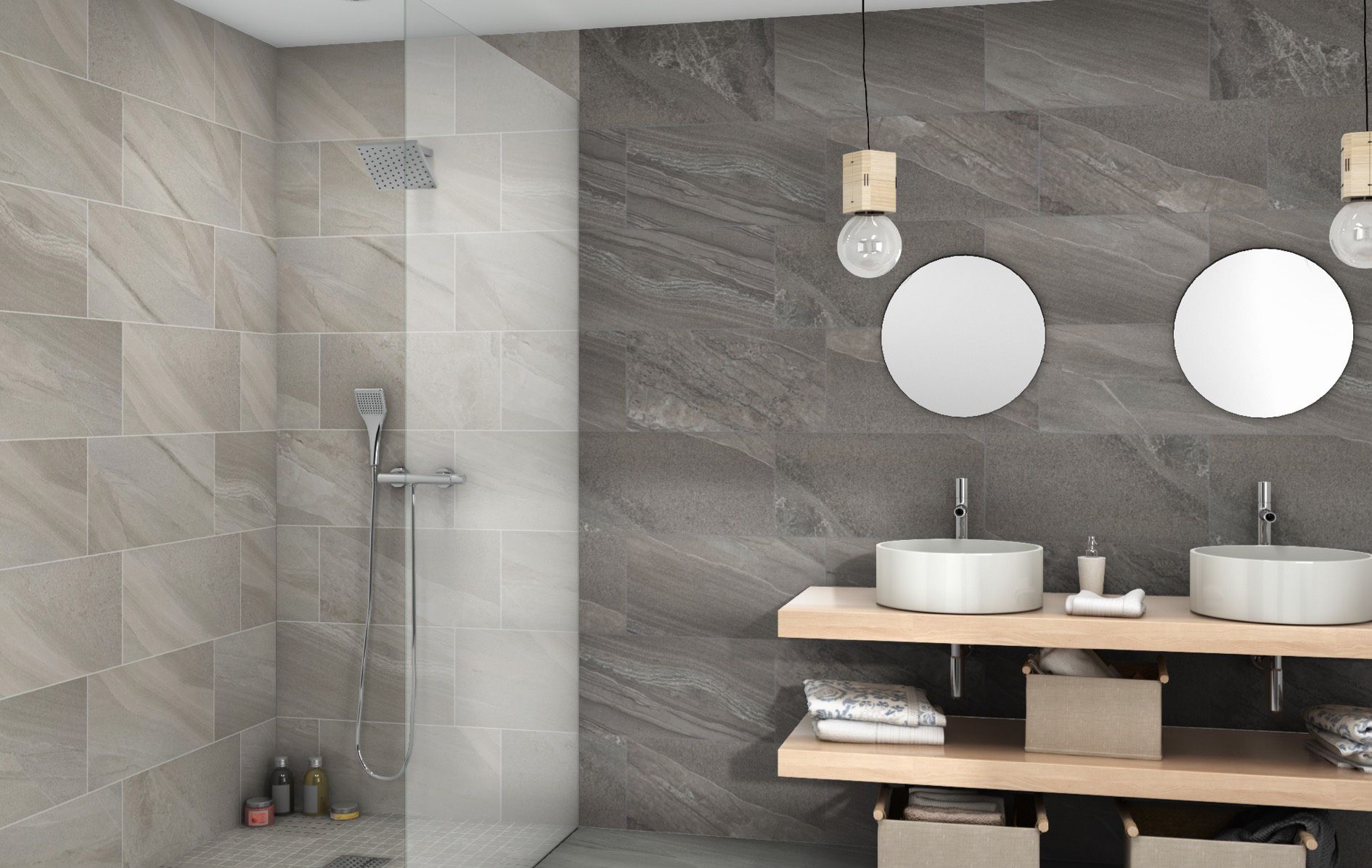 Consider health too as it's a key aspect for the users in the bathroom. Current designed ceramics have antimicrobial properties that can suppress and even destroy harmful microorganisms, such as mold, fungi, bacteria, and viruses. Cleanliness and feel are just but a few among the many reasons to consider when choosing bathroom tiles. Never forget to consider durability as in bathroom design ideas as it's a basis to saving funds for repair in future. Bathrooms are mainly for the purpose of serving cleanliness to our body and other factors, but reasoning cannot forget the fact that a bathroom should be fun to use. Make your bathroom a room of solace and joy by surrounding yourself with a décor that makes you feel your best.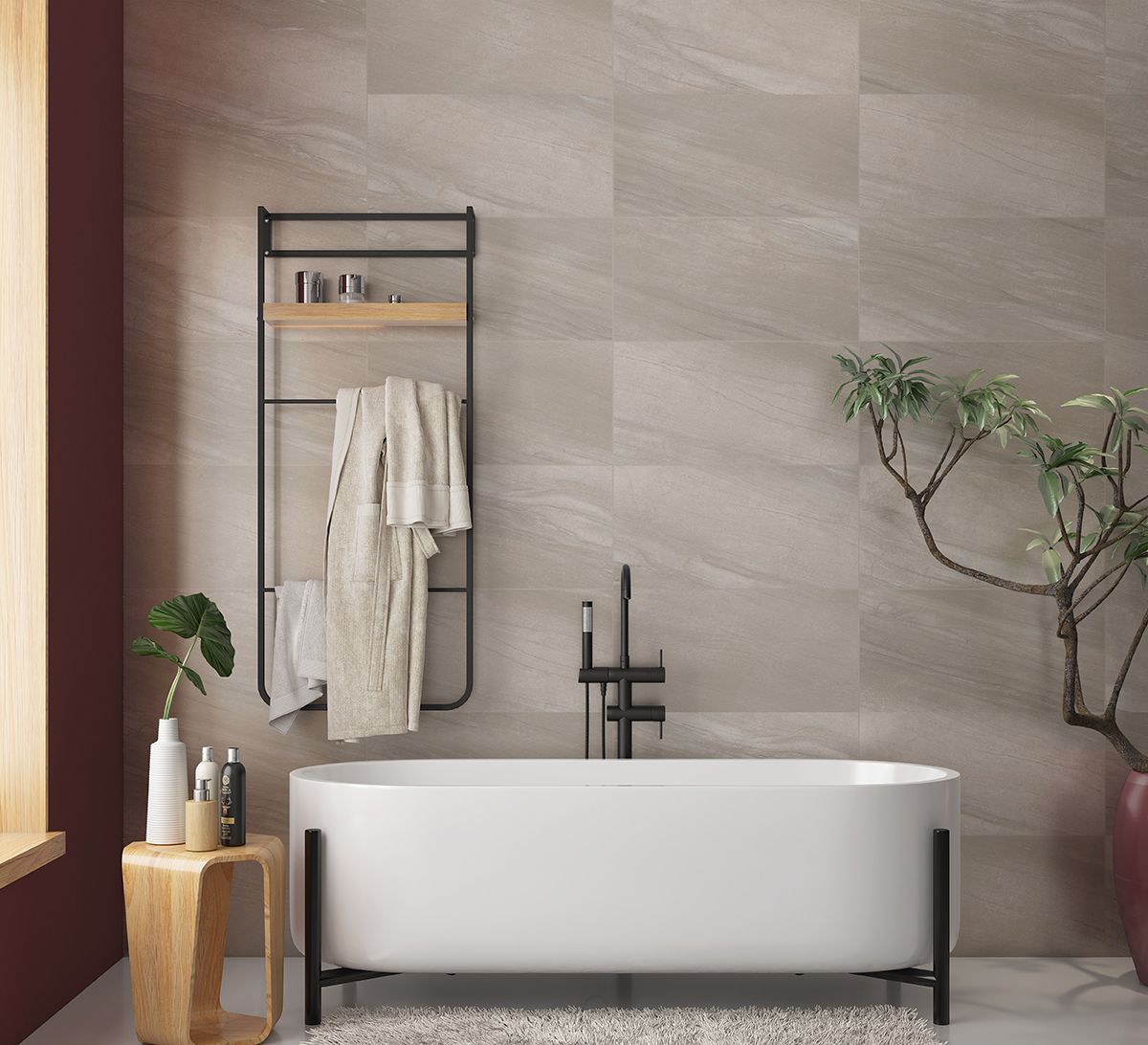 When choosing what could be the best idea in a bathroom, edging tiles and frames help add a special designer touch that makes your space stand out. The invention of the 3d sculptural tiles has propelled to add contemporary flair to your space. There is also a transitional décor design that incorporates contemporary design and traditional styles which brings about the perfect beautiful look.
Subway or metro or underground tiles for bathroom walls are classic and timeless yet modern at the same time. Its sometimes considered one of the most versatile design options for bathroom wall tiling. They are made from a simple white look to allow that you can perfectly blend other design ideas and they surely will shine. Subway tiles are designed in a variety of patterns, colours, and materials so that there is something for everyone. The simple white colours ensure that they blend properly with different colours of the grout used. Furthermore, rather than just their simple white colours, they are engineered into a variety of other colours including serene-blue and green-glass.
Glass mosaic are one among most of the easiest ways to add pops of colour, shine, and shape to your shower. With glass mosaic tiles, all the work is as good as done since it pairs the colours and materials for you. Mosaic bathroom wall tiles are at times used to break the boredom of a single bathroom wall tile by introducing a strip of a different colour therefore creating a perfectly beautiful look.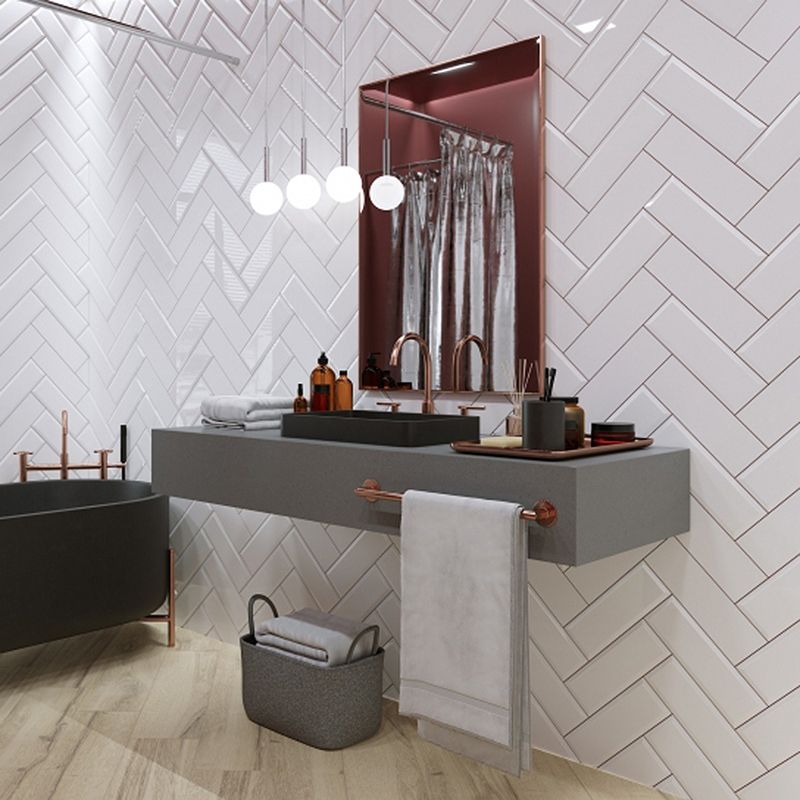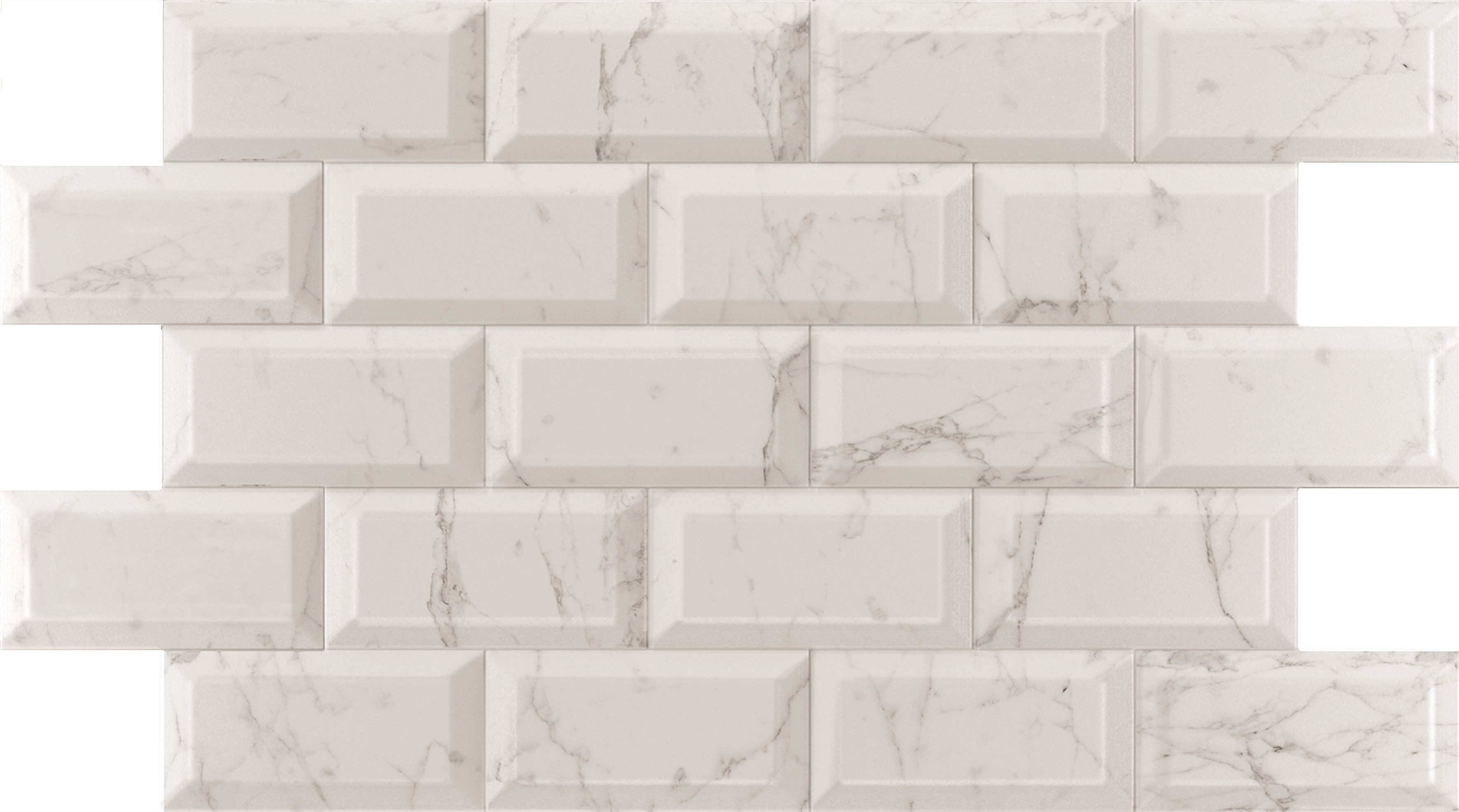 If you are anyone who considers the cleanliness of your bathroom as a core aspect, we have got something that is just perfect for you. Large format tiles are the best to consider in your bathroom design, other than making a small space look bigger, they are fast and easy to install since they cover a relatively large area and because of their large size, the grout lines are reduced. This makes cleaning very comfortable and fast apart from just making your bathroom wall tiles glamourous. For 3d tiles, this large format tiles are key since they are easy to join and will show relatively fewer joints in images they display after installation.
Bathroom walls and bathroom floors in every day-to-day occurrence are subject to watering. Choosing what kind of tile material should also consider a material that is waterproof aside from just the aesthetic looks of the bathroom walls and bathroom floor. Ceramic and porcelain tiles lead this race, although porcelain floor and wall tiles are more waterproof, the installer should ensure they are properly fitted so that there is no case of seepage into the ground. Other than just being waterproof, they are made to ensure that they resist germs, growth of molds and bacteria. With all these matters considered in their manufacture, porcelain and ceramic tiles hold an upper hand in being the best choice for bathroom walls and bathroom floors.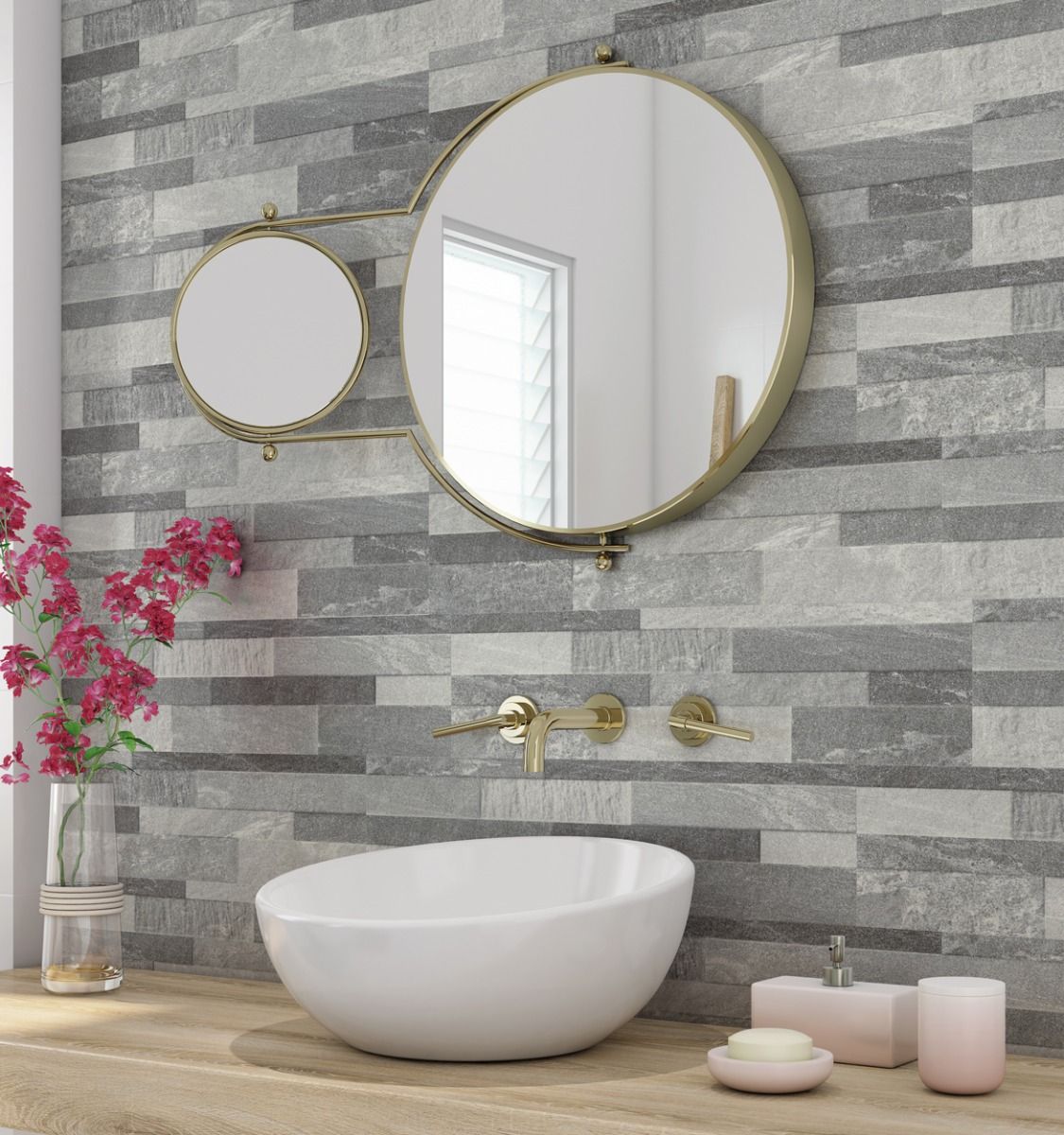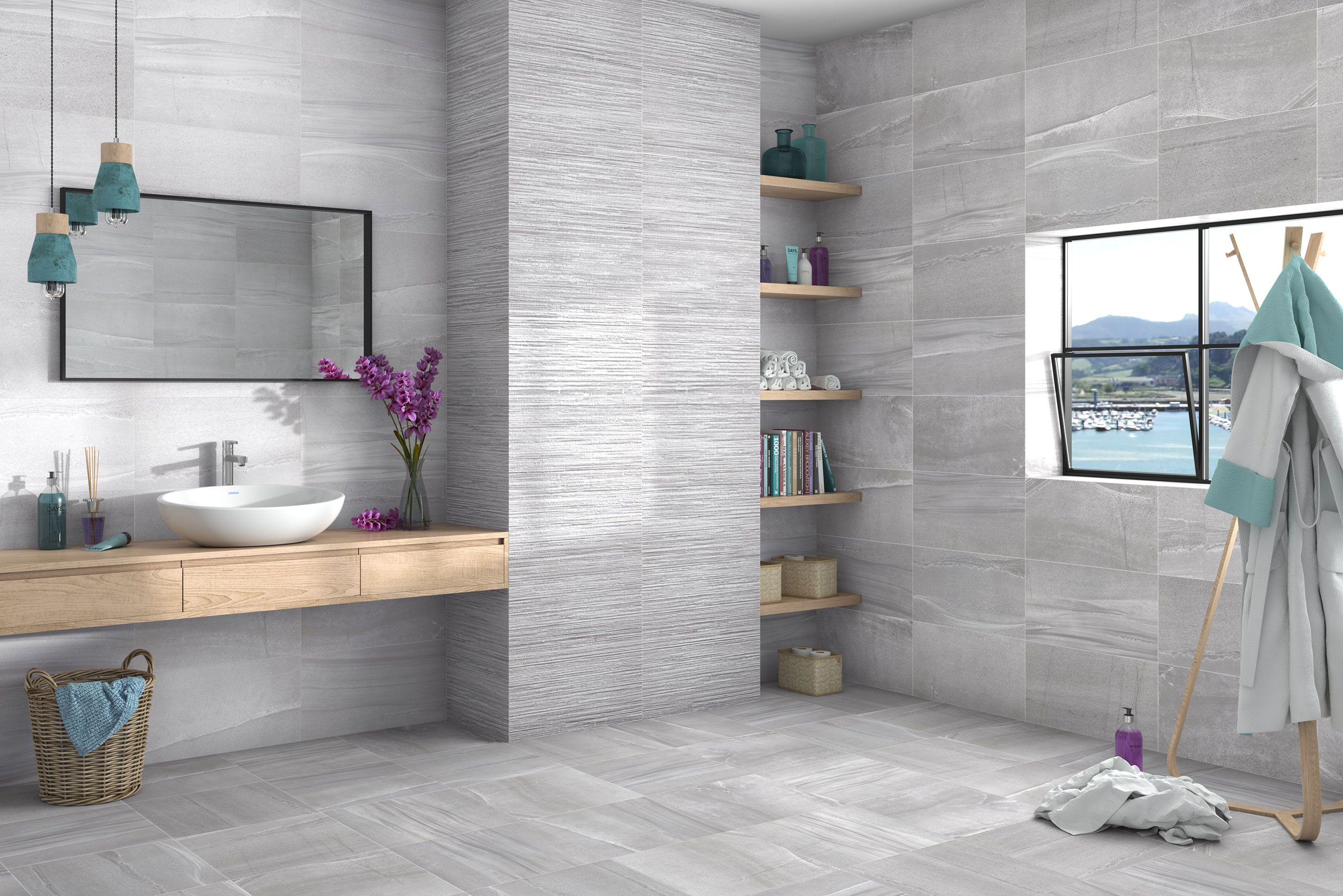 Bathroom flooring mainly considers the use of marble. Marble has been quite the best material to be used in bathroom flooring. However, real marble is quite expensive and for that reason came the invention of the marble-inspired bathroom floor tiles. Marble- inspired bathroom floor tiles are used in large scale and come in a variety of shapes including hexagonal and octagonal marble tile design not forgetting the common rectangular and square marble bathroom floor tiles.
Wood tiles have a good look for not only the ones interested in wood effect tiles for bathroom floors or bathroom walls but could also change your mind to want to use it for bathroom floors and bathroom walls. However, wood is not perfect to use in the cases where there would be a lot of water flowing on it. Wood effect bathroom tiles have yet dealt with this case. They ensure you get two in one: a warming up and cozy touch and durability. The wood inspiration incorporated in these tiles makes the bathroom look charming by displaying the natural characteristic look of real wood in the bathroom walls and bathroom floors.
Patterned bathroom tiles produce an alluring look in bathroom walls and bathroom floors. This is just an addition to the glossy look of the bathroom. Pattern bathroom tiles are at many times laid in a herringbone pattern, drawing your eye to the longest part of the room. This creates a refreshing surprise in the eyes of the viewer since it gives a unique aspect of display. Most people are used to normal laid tiles on bathroom floor and bathroom wall. Nevertheless, to produce a pleasing outlook that will be eye catching, consider not holding back on different tilework patterns.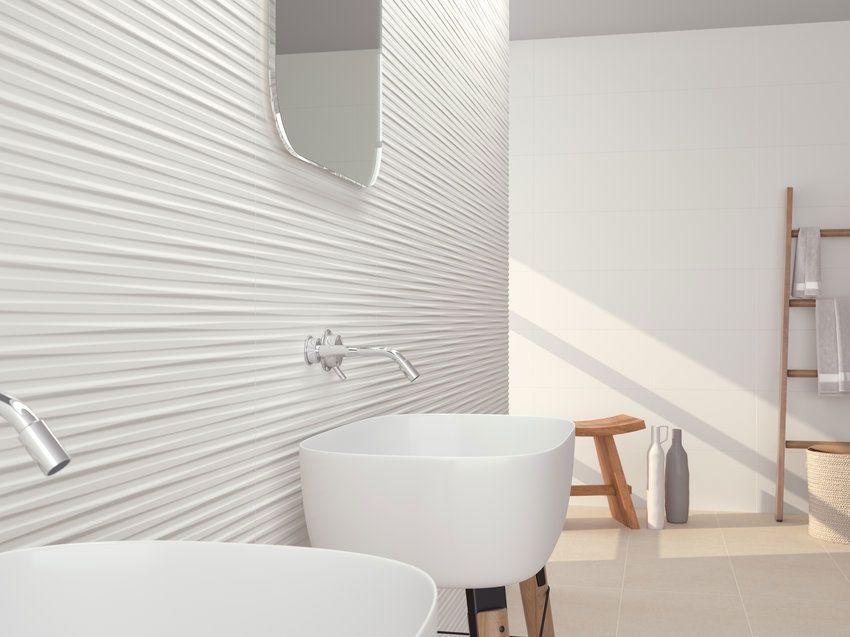 Consider using light colours in the bathroom to create space and allow the room to really light up if you're able to fetch an ample amount of natural light. This then brings us to the ideas of using patterned bathroom tiles like the black and white. It's evident that using too much white in a bathroom would rather be boring for some of us, equally to using all black, they will argue that the bathroom would begin looking dull. Incorporating white and black will surely win this argument because it ensures the bathroom is pretty and not too overdependent on just one colour. Other than just black and white, there is a lot more color blends that will produce the perfect looking bathroom patterns.
Playing around with different shades of colour, we can end up with patterned bathroom tiles like the Chevron Stripes. They have a pattern that closely resembles the diagonal patterned bathroom tiles. The diagonal patterned look makes them better for use in small spaced bathrooms. When used on floors, they make the space look larger than it is. The stretch bond pattern is also used in bathroom wall tiles. It avoids the claustrophobic feel that a grid pattern can sometimes create, and visually extends the wall space.
In a circumstance where we are dealing with a small bathroom space, some prefer small bathroom space to have small tiles for creating the best bathroom pattern and look. Think outside the box, what if creating a bathroom pattern using the large rectangular tiles will actually make it look much bigger than the small tiles? Using large patterned bathroom tiles for such small spaces not only makes the space look bigger but it gives a uniform setting for rest of the bathroom's decor. Décor should include an input of shades and where appropriate, textures and design. If you are planning for a bathroom renovation, discuss ideas with the family and friends, and explore numerous designs, and last but not least, be bold in your approach.